The Blue House nominated Professor Choi Ki-young of Seoul National University and Han Sang-hyeok, who is an attorney, as candidates for the future minister and the chairman of Ministry of Science and ICT (MSIT) and Korea Communications Commission (KCC) respectively. As a result, Science, ICT, Broadcasting, and Communications Committee will be carrying out confirmation hearings and audits on MSIT and KCC one after the other for the first time.
It is likely that KCC which has not had any important task since KT's hearing in March will be finally busy with a political issue.
Choi Ki-young and Han Sang-hyeok will be responsible for promoting ICT (Information Communication Technology) industry, innovating R&D on scientific technologies, and resolving discrimination on the cost of using network. It is expected that confirmation hearings and audits will be a place where capabilities of these two heads will be examines regarding these responsibilities.
◊Vitalization of 5G
SK Telecom, KT, and LG Uplus started world's first 5G Smartphone-based commercialized services on the 3rd of April. Medium to long-term task is to strengthen the momentum for industrial policies so that mobile network providers can promote economic innovation by utilizing 5G network.
MSIT and three mobile network providers established a goal of setting up base stations in 85 major cities to secure 230,000 base station devices by end of this year and 93% coverage compared to South Korea's population. Mobile network providers are installing about 15,000 base stations devices on average per month and are slowly expanding their 5G coverages.
"Because South Korea had been making necessary preparations for 5G network earlier than other countries, we are knocking on the door of 5G+ network." said Choi Ki-young. "We will be able to achieve 5G+ network once there are applications and contents involving 5G+ network."
There needs to be interests and support to vitalize markets for super-realistic contents such as 5G-based VR (Virtual Reality) and AR (Augmented Reality) and cloud-based games so that the level of convenience for users is increased and new consumer markets are created. There are many requests from 5G network users who ask for more 5G devices and improved 5G network plans so that more people in South Korea use 5G service.
MSIT established 5G+ strategy and it is working on spreading 5G towards entire convergence industries such as smart factory, smart city, and self-driving car. Although 5G+ Strategy Committee, which is comprised of public agencies and private companies, was established in June, it has yet to make meaningful and speedy performance as changes in ministers are also taking place at the same time. Regulatory reformation also needs to be carried out at the same time. Inspection and momentum are needed to increase level of perfection of MSIT's 5G+ strategy.
◊Resolving discrimination between domestic and foreign internet companies
Although discrimination issue between domestic and foreign internet companies has somewhat resolved regarding personal information, South Korean Government needs to actively resolve real discriminations such as the cost of using network.
Global companies such as Google and Netflix are not regulated by various regulations such as personal information protection, fair competition, and payment of taxes.
Cost of using network is the biggest issue. Global CPs (Contents Provider) cause about 40% of wired and wireless data traffic. Although they transmit data by installing cache servers within South Korean mobile network providers, they are not paying any cost of using South Korean mobile network providers' network.
Global CPs abuse their superior status and request no fees for using South Korean mobile network providers' network. They know the fact that South Korean mobile network providers are concerned about losing their members if network providers do not provide their services properly and do not pay a dime for using providers' network even though they have their cache servers installed.
To resolve this issue, KCC and MSIT are working on establishing a 'guideline for the cost of using network'. However, there will be more disputes due to the fact that a regulation for securing fairness at the minimum can lead to increased costs of using network for South Korean CPs.
Strong drive and ability to adjust conflicts will be looked at for Choi Ki-young for Han Sang-hyeok.
Various laws such as a proposition that states a rule that prohibits discrimination and a law that requires global companies to install their servers are currently pending within the National Assembly. South Korean Government also needs to select items that stand out by discussing with the National Assembly and provide political support.
There needs to be an effective improvement to regulations so that global companies obey South Korean regulations.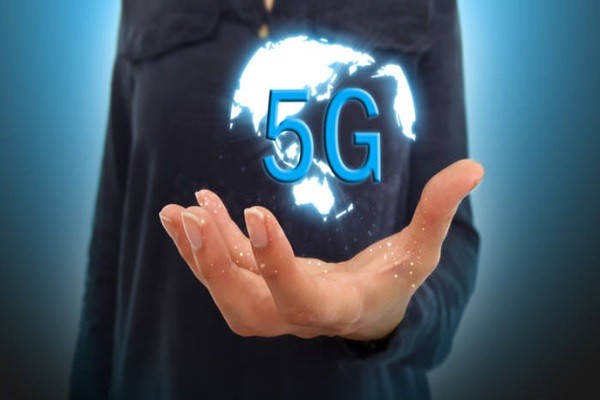 ◊Strengthening actions towards the Fourth Industrial Revolution
MSIT regards itself as the primary department responsible for the Fourth Industrial Revolution. Its goal is to increase economic vitality by spreading ICT (Information Communication Technology) convergence through data, network, and AI (Artificial Intelligence).
Although it achieved results such as commercialization of world's first 5G network, whether ICT convergence has spread throughout the entire economy in South Korea is questionable.
MSIT's primary task is to reexamine the government's systems for the Fourth Industrial Revolution and to increase the speed of such systems.
Above all else, South Korean Government needs to have a strong will to secure breakthroughs for stagnant growth through the Fourth Industrial Revolution. Fundamental measure is the way to strengthen the constitution of South Korean economy that does not shake from outside impact.
"Very first task for a new minister of MSIT needs to present his or her vision to concentrate abilities of South Korean Government." said a representative for the National Assembly. "It will be a major political issue that will penetrate confirmation hearing and audit."
◊Vitalizing competition within the mobile network market
Although new competitive landscape has been forming within the mobile network market since the commercialization of 5G network, there have been criticisms towards lack of support from current system centered on ex-ante regulations. Excessive ex-ante regulations need to be eased to strengthen autonomous competitions within markets and current system needs to be centered on ex-post regulations.
MSIT motioned revised Telecommunication Business Act that includes information about abolishing Rate Approval System. Although the National Assembly also motioned plans for abolishing Rate Approval System regardless of opposing parties, there has not been any progress of discussions.
Although Rate Approval System was introduced to prevent dominating businesses coming out with 'predatory plans', it is currently acting as an obstacle as the difference between SK Telecom, LG Uplus, and KT has eased.
While easing excessive ex-ante regulations, there needs to be strict ex-post regulations towards side-effects such as limited competition.
"We need to reexamine whether various ex-ante regulations actually improve plans or services and contribute to fair competitions within businesses and actively supplement areas that are necessary." said National Assembly Research Service. "Side-effects from ex-ante regulations such as discrimination and unfair acts must be supplemented by actively enforcing ex-post sanctions."
National Assembly Research Service suggested a comprehensive roadmap that will strengthen competitions throughout South Korea's telecommunication market.
◊Abolishment of broadcasting regulation
Although broadcasting regulation went into regulatory sunset on June of 2018 , level of confusion within South Korea's paid broadcasting market is growing as the National Assembly has yet to make a definitive decision on whether it is going to abolish or extend broadcasting regulation.
Broadcasting regulation limits a paid broadcasting company's market shares to 33% of entire paid broadcasting market including IPTV, satellite broadcasting, and cable TV. It was established when there was level of sympathy towards new media services such as OTT (Over-The-Top) and media companies not catching up recent changes within the market.
"Although we need to prevent our broadcasting industry from going through a recession due to an excessive regulation, we also need to prepare alternatives towards problems that can arise from a particular business monopolizing the market." said National Assembly Research Service.
Although South Korean Government and the National Assembly agreed on a need for improvement, they have had different views on details.
Although MSIT and KCC agree on a need for abolishing broadcasting regulation, they have yet to come up with an agreement on details and the level of ex-post regulations.
The National Assembly agreed with Democratic Party of Korea trying to introduce new ways of strengthening ex-post regulations after abolishing broadcasting regulation. On the other hand, members of opposing parties such as Liberty Korea Party and Bareunmirae Party have different opinions as they cannot decide on an official party platform.
It is desirable to abolish broadcasting regulation in order to support dynamics of changes to the paid broadcasting market. It is urgent for new nominees to narrow the gap of opinions of different departments. The National Assembly needs to narrow the gap of opinions of opposing parties based on South Korean Government's opinions to resolve any uncertainty to regulations and come up with a decision as soon as possible.
Staff Reporter Park, Jisung | jisung@etnews.com