It is likely that ILJIN Composites Co., Ltd. will see a boost on its sales and operating profit as South Korean Government provides subsidy for DPF (Diesel Particulate Filter) installation and looks to weed out old diesel cars.
ILJIN Composites (CEO Kim Ki-hyeon) stated that it is expecting to see increased sales due to an increase in number of cars attached with its DPF and tightened follow-up management.
ILJIN Composites is a subsidiary of ILJIN Diamond (owns 82.8% of ILJIN Composites' shares) and it produces plastic composite fuel tanks such as hydrogen fuel tank and CNG gas tank and DPF.
DPF is a device that is attached to an old diesel car and it reduces amount of fine dust and extreme-fine dust. ILJIN Composites mainly produces DPFs for all different sizes of diesel cars that reduce at least 80% of the amount of fine dust. In 2018, it had supplied DPFs for 95,000 cars in South Korea and 2,000 cars overseas.
According to WHO (World Health Organization), extreme-fine dust is categorized as fatal to humans as it has acute morbidity rate that is two time higher than that of fine dust and has chronic morbidity rate of 40%. NOx (Nitrogen Oxides), which is categorized as extreme-fine dust, is mostly produced from diesel cars and construction equipment.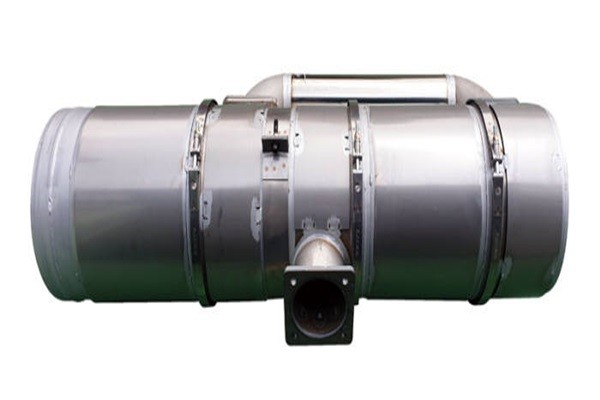 As part of South Korean Government's plan to improve fine dust issue, South Korean Government decided to invest $37.6 million (44.4 billion KRW) from its main budget in 2018 and 2019 to support use of DPF. This year's revised supplementary budget will invest $201 million (237 billion KRW) that is 5.3 times more than the amount of this year's main budget. It is also going to pay for periodic cleaning that is needed to maintain DPF's functions.
It is expected that South Korean Government's 2020 budget for improving fine dust issue will be more than this year's revised supplementary budget as it is looking to weed out 2.8 million category-5 cars by 2021.
"We are going to see increased sales due to increased number of cars attached with our DPFs." said a representative for ILJIN Composites. "Starting from this year, we will see increased operating profit as well due to South Korean Government's effort to create eco-friendly environment."
Meanwhile, ILJIN Composites succeeded in developing 'hydrogen fuel tank', which is an important part of a hydrogen fuel cell car, based on its experiences in manufacturing South Korea's first super-light composite fuel tank (TYPE-4) that is for CNG cars and is drawing interests from markets for eco-friendly cars.
Staff Reporter Jung, Hyeonjung | iam@etnews.com