KOLEN, a South Korean business specializing in lenses for Smartphone camera, is constructing a new plant in Vietnam in order to meet increased demands for lenses. Samsung Electronics has its biggest Smartphone plant in Vietnam and it also has its partners that supply camera modules gathered in Vietnam as well.
KOLEN stated that it would invest $21.6 million (25 billion KRW) to construct its new plant in Vietnam. Its new plant is going to cover 10,000m2 in Quang Minh industrial complex. KOLEN is expected to finish construction by end of July and start operating the new plant in August.
KOLEN's new plant is expected to have production capacity of 12 million lenses per month. KOLEN's current production capacity is 13 million lenses. By adding the new plant, KOLEN will be able to produce 25 million lenses every month and this will help KOLEN become one of the top camera lens manufacturers in South Korea. It Is heard that production capacity of a top camera lens manufacturer in South Korea that is in the upper rank is between 25 million and 30 million lenses per month.
Reason why KOLEN is making this investment is because it wants to meet an increase in number of demands for camera lenses.
Recently, Smartphone manufacturers have been increasing number of cameras that go into their products. While Smartphones in the past had single camera in the front and the back, current Smartphones have two or even three cameras in the front and the back. Addition of TOF (Time of Flight) module that recognizes a subject in 3D by measuring distance and supports Bokeh photos is also another reason for an increase in number of demands for lenses.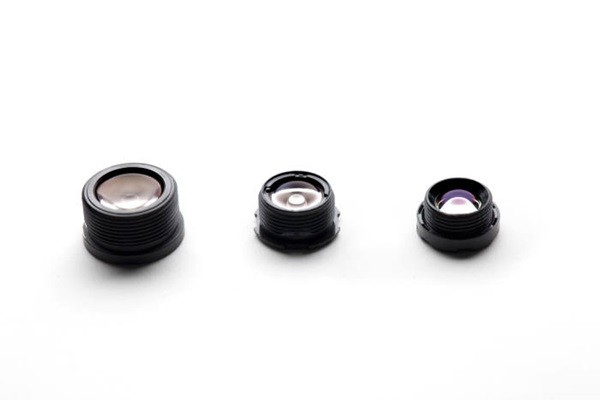 Smartphone camera typically has 6 lenses. A dual-camera and a triple-camera have 12 and 18 lenses respectively. Addition of a camera doubles the number of lenses.
Reason why KOLEN selected Vietnam as the country where it is going to build its new plant is due to its partnership with Samsung Electronics. When KOLEN manufacturers lenses, Partron or MCNEX manufacture camera modules using these lenses and they supply their modules to Samsung Electronics.
Samsung Electronics currently manufactures more than half of its Smartphones in Vietnam. As a result, there is a supply chain for camera parts centered on Vietnam. KOLEN, which had been producing its lenses in Philippines, decided to invest into Vietnam to strengthen its partnership and to promote synergy.
It is heard that KOLEN is planning to produce lenses for TOF modules first through its new plant. TOF module is a new Smartphone part that was used by Samsung Electronics starting with Galaxy S10 5G model that was released during the first half of this year. Samsung Electronics is planning to expand application of TOF lenses for its Smartphones such as 'Note 10 (tentative name)' that is expected to be released during the second half of this year. It will be interesting to see whether KOLEN, which is the leading TOF lens supplier for Samsung Electronics, will increase supply of TOF lenses.
"We are planning to produce lenses through our new plant in Vietnam according to Samsung Electronics' plan to expand application of TOF lenses for its Smartphones." said a representative for KOLEN.
Staff Reporter Yun, Geonil | benyun@etnews.com