Samsung Electronics is planning to release world's first Smartphone equipped with 64MP camera sometime during the second half of 2019. It is trying to improve Smartphone camera one step further by combining super-small and super-high quality image sensor and its competitive edge.
According to industries, it is heard that Samsung Electronics is planning to apply 64MP image sensor to 'Galaxy A70S' that is expected to be released during the second half.
Image sensor is a semiconductor that plays a role of a film for a camera and it converts light (information on pictures and videos) that comes through lenses into electric digital signal.
Galaxy A70S will also be equipped with 'ISOCELL Bright GW1' that was developed by Samsung Electronics' System LSI Business Department. ISOCELL Bright GW1 is a sensor that is comprised of 0.8µm pixel.
System LSI Business Department held a briefing session earlier this month and introduced this sensor. Wireless Business Department became its first customer for this sensor.
64MP sensor is a sensor with highest pixel out of mobile image sensors that are currently on market. Previously, 48MP was the highest pixel for a mobile image sensor. More detailed and clearer pictures can be taken as pixel increases.
48MP sensor was first released by Sony last year. Sony is currently ranked first in image sensor field. However, Samsung beat out Sony when it comes to 64MP sensor. Samsung, which is currently ranked second in image sensor market, is looking to surpass Sony in this market.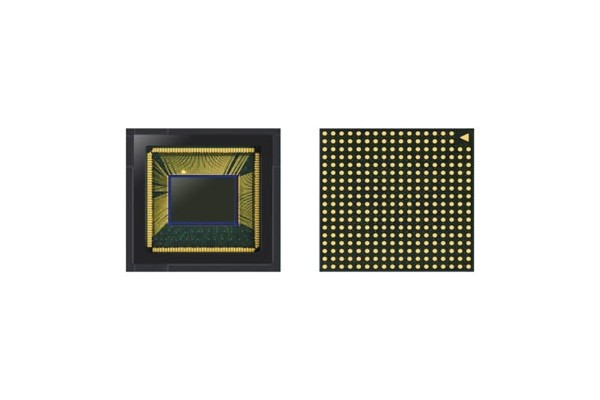 64MP sensor will not be equipped for Samsung Electronics' strategic Smartphone 'Galaxy Note 10' that is expected to be released in the second half. Since the second half of 2018, Samsung Electronics has been applying its new technologies to medium-end Smartphones first.
"While we had applied new technologies to major products first in the past, we are planning to apply new technologies to medium-end and low-end Smartphone first starting from this year." said President Ko Dong-jin of Samsung Electronics in 2018.
Samsung Electronics is taking this approach to deal with Chinese Smartphone manufacturers such as Huawei, OPPO, and Xiaomi taking over Smartphone market by selling high-end Smartphones at an affordable price. Applying 64MP sensor to Galaxy A model is also part of Samsung Electronics' plan.
System LSI Business Department is planning to expand suppliers and targets of 64MP sensors starting with Galaxy A70S.
Smartphone cameras are evolving rapidly every year. Size of Smartphone camera industry is growing as businesses are coming up with various functions for Smartphone camera.
"While it took about 34 months before Smartphone manufacturers started to apply dual-cameras to 20% of their products, it only took about 18 months before they started to apply triple-cameras to 20% of their products." said Team Leader Kwon Jin-hyun of Samsung Electronics' Sensor Marketing Team. "In 2020, it will be common to see low-end Smartphones with rear dual-cameras."
Staff Reporter Yun, Geonil | benyun@etnews.com & Staff Reporter Jung, Hyunjung | iam@etnews.com