'UPbit', which is South Korea's biggest cryptocurrency exchange, had had search and seizure enforced on them by prosecutors due to suspicion of fraud and others. It was charged for doing 'ledger trading' by forging data processing without single cryptocurrency. It is assumed that UPbit was charged for such suspicion after implementing a structure that has operated UPbit's system through partnership with foreign exchanges.
Seoul Supreme Prosecutors' Office's Financial Investigation Department 2 (Chief Prosecutor Jung Dae-jung) carried out two days of inspection on UPbit and it had retrieved information regarding UPbit's accounting. UPbit is charged with suspicion of fraud 'ledger trade' that tricked investors by making it seem like they had cryptocurrencies on their network.
UPbit made an exclusive partnership with a foreign cryptocurrency exchange called 'Bittrex'. By doing so, it has supported trades involving more than 100 kinds of cryptocurrencies including 'Altcoin'. It has differentiated itself from other major South Korean cryptocurrency exchanges that have only listed about 10 kinds of usual cryptocurrencies such as Bitcoin, Ethereum, and Ripple.
Despite being a latecomer, it once was world's biggest cryptocurrency exchange by attracting investors who were looking for 'jackpots' through investments in Altcoin.
Even from its establishment, it was surrounded with controversies regarding its identity. Rather than being an independent cryptocurrency exchange, it was seen more of as a proxy for Bittrex. People were suspicious that UPbit relied on Bittrex's supplies and network rather than having its own supplies of various cryptocurrencies.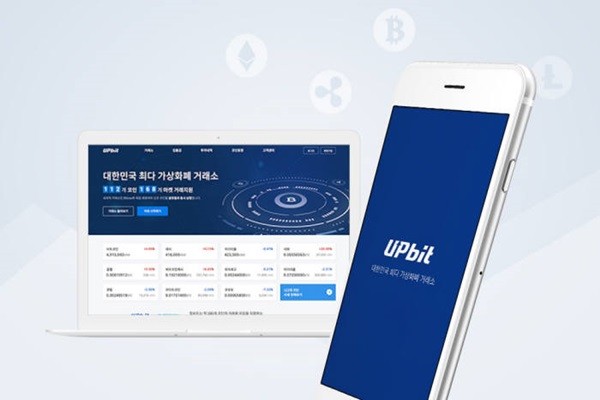 Korea Blockchain Industry Promotion Association (KBIPA) had also gone through deliberations on accepting UPbit as its member due to this controversy involving UPbit. Its members were divided on whether they were supposed to see UPbit as a South Korean exchange, an American exchange, or just a simple intermediary business.
"It is not correct to see UPbit as an intermediary business as Dunamu, which operates UPbit, and Bittrex have a business relationship." said UPbit at that time. "Coins that were deposited by South Korean investors are safely kept within South Korea."
South Korean prosecutors seized hard disks and account ledgers from UPbit. It seems that they are going to examine whether UPbit forged its ledgers to sell cryptocurrencies that it did not possess.
"We are currently under an investigation by South Korean prosecutors and we are cooperating fully." said UPbit. "All of our services are still operating normally and assets from our customers are safely kept within their accounts."
Since March, South Korean prosecutors have been investigating South Korean cryptocurrency exchanges such as Coinnest. In April, they charged CEO Kim Ik-hwan and another for suspicion of illegal practices regarding Act on the Aggravated Punishment, etc. of Specific Economic Crimes and fraud.
Previously, Financial Services Commission's FIU (Financial Information Unit) and Financial Supervisory Service inspected reality of cryptocurrency trades in last January and found illegalities and reported them to their authorities. It is heard that UPbit's illegality was included in this inspection as well.
Staff Reporter Park, Jungeun | jepark@etnews.com