Samsung Electronics won orders from NXP and Telechips one after the other regarding consignment production (foundry) of their semiconductors. After it lost foundry business for Qualcomm's 7-nano chips to TSMC, it succeeded in attracting new customers.
Samsung Electronics' strategy is to fill a gap left by TSMC with new customers until the second half of next year when this product will be produced because it already won orders from Qualcomm for its second 7-nano chips that are based on next-generation EUV (Extreme Ultraviolet) exposure process.
According to industries, NXP is producing its embedded application processors (AP) for non-Smartphone devices called i.MX8 Mini through Samsung Electronics' 14-nano FinFET foundry process. It is going to provide its prototypes to its customers starting from the second quarter and go into full-scale production starting from the end of this year. This AP contains 4 high-efficient ARM Cortex A53 CPU Cores that operate at maximum of 2GHz and a Cortex M4 MCU (Micro Controller Unit) that operates at 400MHz. It is sold to various customers that make AI (Artificial Intelligence) speakers, industrial devices, and video conference system.
NXP announced i.MX 8 Mini at 'Embedded World 2018', which was recently held in Germany, and emphasized that it is the world's first embedded chip out of APs for non-Smartphone devices that is applied with 14-nano FinFET process. NXP is also planning to produce its new MCU that applies MRAM to 28-nano FD-SOI (Fully Depleted Silicon On Insulator) through Samsung Electronics' plants.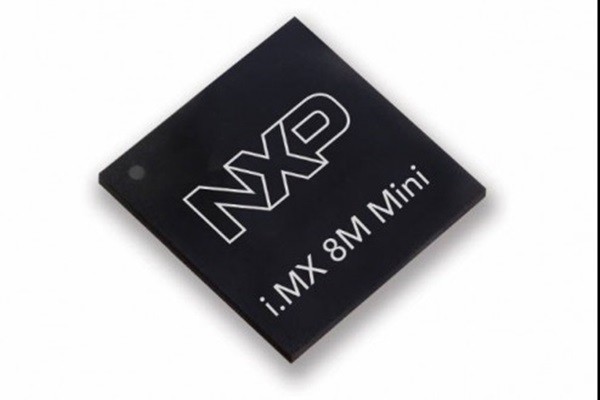 Telechips, which is a South Korean fabless semiconductor manufacturer, also decided to mass-produce automotive infotainment AP called Dolphin+ and set-top box chip called Lion through Samsung Electronics' 14-nano foundry process within this year. It is currently producing prototypes of these two chips. Telechips is the first South Korean fabless manufacturer to develop 10-nano AP. It emphasizes that Dolphin+ chip alone can be a cockpit solution that can operate digital dashboard, HUD (Head-Up Display), infotainment, and 4 3D around-view systems that are within a car all at once.
"Samsung Electronics' strategy is to fill a gap left by its first-tier customer with two second-tier customers." said a representative for an industry. "Because its 14-nano process is already stabilized and is paid for, Samsung Electronics will be able to see positive performance from profit ratio if there are enough supplies."
One of foundry items that have high expectations are chips that are used for Bitcoin miners. Russian Bitcoin miner hardware (HW) manufacturer called Baikal started mass-producing ASICs (Application Specific Integrated Circuit) through Samsung Electronics' 14-nano foundry process since January. It is planning to release new Bitcoin miners through chips that are produced from Samsung Electronics' foundry plant.
"Because virtual currency mining business has grown explosively, number of orders for relevant semiconductors has grown significantly." said Director Lee Sang-hyun of Samsung Electronics' Foundry Business Department at a conference call that was held in January for announcement of Samsung Electronics' performance for the fourth quarter of 2017. "There have been continuous inquiries from virtual currency industries regarding new processes such as 8-nano process and others besides current 14-nano and 10-nano processes."
Staff Reporter Han, Juyeop | powerusr@etnews.com