More and more Chinese virtual currency exchanges are landing on South Korea. Chinese virtual currency exchanges such as OKcoin, Zeniex, and Huobi are looking to gather members by putting extensive promotions before they open. It is heard that some virtual currency exchanges received more than 350,000 pre-subscriptions.
It seems that Chinese virtual currency exchanges are turning their heads towards South Korea, where virtual currency speculation is a huge trend, as an alternative as their operations came to stop in China.
According to industries on the 4th, Zeniex that is a joint-exchange between South Korea and China is working on a final checkup as it looks to open its business officially this month. It is planning to operate only trades between coins for awhile after it opens. It already started receiving pre-subscriptions as it put out virtual currency miners and hard wallets as giveaways and it is heard that significant number of people already finished joining membership process of Zeniex.
OKcoin, which is another Chinese virtual currency exchange, is also looking to land on South Korea. Number of just first pre-subscribers surpassed 150,000 as OKcoin plans to distribute virtual currencies. 200,000 people joined as pre-subscribers during a second phase of pre-subscription, which is currently being held. OKcoin is thinking that number of its members will continue to grow as South Koreans can pre-subscribe conveniently through their Naver accounts.
'Huobi', which is the number two virtual currency exchange within China, is also preparing to enter South Korean markets. Its detailed schedule is not finalized but it is looking to enter South Korean markets sometime during the first quarter of this year. However, it is working on a final checkup such as hiring of employees through job posts that guarantee minimum salary of $91,760 (100 million KRW) before it enters South Korean markets. It is expected Huobi's business will greatly surpass businesses of South Korean virtual currency exchanges as amount of its daily trades is near $1.84 billion (2 trillion KRW).
Starting with Chinese virtual currency exchanges, other virtual currency exchanges from Japan and Russia are also looking to enter South Korean markets. Japan's BITPoint already started its business in South Korea through BITPoint Korea while Bitfury from Russia is looking to enter South Korean markets sometime during the first half of this year.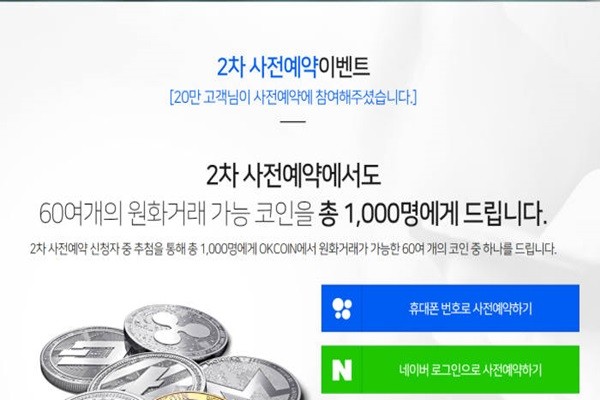 Reason why foreign virtual currency exchanges are choosing South Korea as their first destination of exportation is because distinct characteristic of South Korean markets that have high Kimchi premiums. They are also looking to enter South Korean markets before South Korean Government comes out with more strict regulations.
Not only can they earn millions of dollars in profits just from daily commissions of their exchanges but tax regulations are also very free as there are not any laws regarding them yet.
However, fact that South Korean Government is looking to enforce regulations on exchanges in South Korea is an obstacle for these foreign exchanges. Although South Korean Government introduced a law that requires one's real name on new virtual accounts, commercial banks are only requiring real names on current virtual accounts. They are not providing virtual accounts to new virtual currency exchanges yet.
"Reason why Chinese virtual currency exchanges are choosing South Korea over Japan is due to high popularity towards virtual currencies from South Korean markets." said Professor Kwon Hyuk-joon of Soonchunhyang University's IT Finance Business Administration Department. "However, their influence remains to be seen as their operations will be limited due to South Korean Government's regulations on virtual currency exchanges."
"Virtual currency exchanges that are operating within South Korea joined Korea Blockchain Industry Promotion Association and they are rejecting provocative marketing and working to stabilize relevant markets." said a representative for an industry. "Although it is up to users if they want to use certain exchanges, they need to carefully inspect and use foreign exchanges after looking at security of these exchanges and seeing how transparent their operations are."
Staff Reporting Jung, Youngil | jung01@etnews.com