Samsung Electronics is planning to release application processors (AP) for cars followed by Smartphones.
Markets for automotive system semiconductors are currently based on competitions between traditional powerhouses such as NXP, Renesas, and Infineon and powerhouses from PC and mobile markets such as Intel and Qualcomm. However, it is expected that automotive system semiconductor markets are going to become even more competitive as Samsung Electronics, which is a powerhouse in Smartphone AP markets, is expected to start competing against these businesses. It is likely that Samsung Electronics will use its unique competitive edge in production and its successful experiences with mobile devices for these markets.
According to industries on the 4th, Samsung Electronics' DS (Device Solution) Division's System LSI Business Department is developing automotive AP called 'Exynos Auto' and is planning to establish mass-production system by end of this year. It is heard that it will supply Exynos Auto to major customers such as Audi and Harman, which has become a subsidiary of Samsung.
It seems that Exynos Auto will become Samsung's first automotive system semiconductor that satisfies safety standards of automotive parts. System LSI Business Department is currently developing Exynos Auto with a goal of satisfying ASIL (Automotive Safety Integrity Level) B out of ISO 26262, which is an international standard for safety of automotive features. ASIL has levels A to D, and D is the highest level. Because Exynos Auto will be mainly used for infotainment systems, digital dashboards, and HUDs (Head-Up Display), it is only necessary for it to satisfy B level.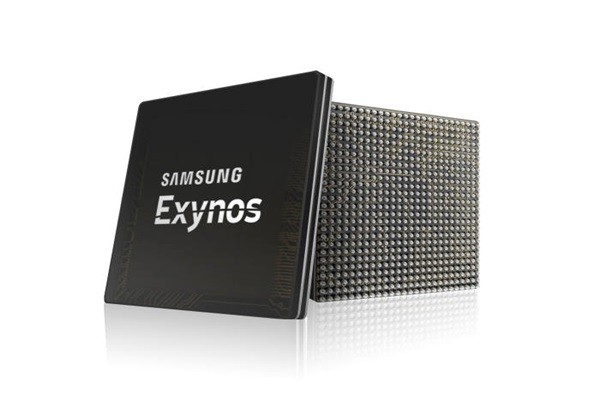 System LSI Business Department once supplied Smartphone APs to Audi in January of 2017 after modifying them. "Exynos that was supplied last year is a Smartphone AP that was modified." said a representative for an industry. "Exynos Auto's operation conditions, safety, and production maintenance period are being developed solely for cars."
Early generations of Exynos Auto will be the first Samsung APs to have NPU (Neural Processing Unit) block for AI (Artificial Intelligence) calculations. Because NPU's signal switching system is designed just like human's brain cells, it can operation machine learning software (SW) framework faster and more efficiently. NPU can be used to analyze image signals that are received by image sensors installed within cars. As a result, it can help construct ADAS (Advanced Driver Assistance Systems) that recognize lanes and obstacles more efficiently.
Because Exynos Auto will also have LTE modem, it can implement an environment that is always connected to network.
Samsung Electronics is expected to compete hard against Qualcomm in order to supply many Exynos Autos to Audi that has mainly used Qualcomm's products for its cars. Fact that Exynos Auto will be installed with LTE modem is consistent with how Samsung Electronics looks to compete with Qualcomm.
It is heard that System LSI Business Department started developing automotive APs when it started dealing with Audi in November of 2015. Samsung Electronics is planning to expand its influence on various automotive manufacturers such as Audi and electric device manufacturers as it prepared new automotive lineups.
A representative for Samsung Electronics said that Samsung Electronics cannot confirm any details regarding Exynos Auto.
Staff Reporter Han, Juyeop | powerusr@etnews.com