LG Electronics and Huawei changed their initial plans and decided not to introduce their next flagship Smartphones at 'MWC 2018', which is going to take place next month.
On the other hand, Samsung Electronics is still planning to introduce its Galaxy S9 and Galaxy S9 Plus.
Huawei decided not to introduce its next flagship Smartphone called P20 at MWC 2018. It is expected that it will hold an event for introduction of its new products in Europe during April and introduce P20 then.
It decided to introduce new products such as tablet PCs and 2-in-1 laptops instead of P20 at MWC 2018.
Huawei introduced P10 at MWC 2017. However it is heard that it is delaying introduction of its next Smartphone this year in order to overcome internal and external tasks such as preparation for American Smartphone markets, stabilization of supply and demand for next chipsets, improvement in standards of triple cameras.
"Schedule for introduction of our flagship Smartphones cannot be confirmed within South Korea." said a representative for Huawei Korea.
Although LG Electronics was planning to introduce its next flagship Smartphone at MWC 2018 just like last year, it decided to exhibit derivative models of V30 instead. "Future of LG Electronics in Smartphone markets is very obscure." said an American IT media called 9to5Google.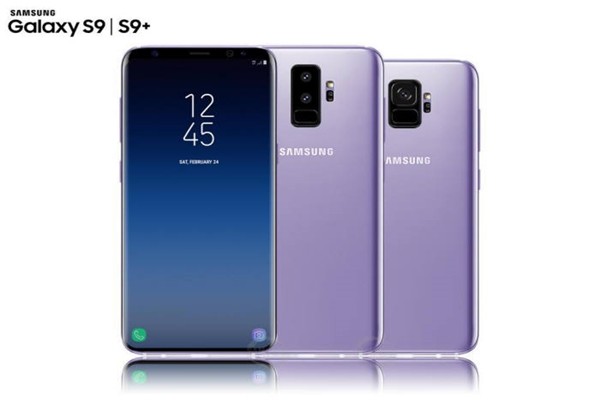 "Models that will be introduced by LG Electronics at MWC 2018 will inherit current design of V30 and have partial changes to some of its parts and name changes." said a high-ranking official of a mobile network provider regarding products that will be introduced by LG Electronics at MWC 2018.
Researchers that specialize in Smartphones are analyzing that this kind of move made by LG Electronics and Huawei, which had drawn attention globally by introducing their new products at MWC 2017, is made in order to avoid face-to-face competitions with Galaxy S9 series. As a result, it is highly likely that MWC 2018 will be a one-man show for Galaxy S9 series.
Samsung Electronics will hold an event for new products in Barcelona on the 25th of February and introduce Galaxy S9 series. On the following day, Director Ko Dong-jin of IM Division will announce global strategies for its Smartphone business. Galaxy S9 series will be made ready for preorders starting from early March in South Korea and they will be officially released before the middle of March.
Samsung Electronics focused on expanding users experience for Galaxy S9 series. Galaxy S9 series have the highest performance out of all Galaxy series that were released previously as they are equipped with Qualcomm's Snapdragon 845 chipsets. Galaxy S9 Plus has a 12MP dual-camera and supports Super PD Autofocus function. Battery capacities of Galaxy S9 and Galaxy S9 Plus will be 3,000mAh and 3,500mAh respectively. They are also installed with FM radio function and they will maintain convenient functions such as Bixby, iris recognition, waterproof and dustproof functions, and wireless charging.
"We cannot mention any detailed information regarding Galaxy S9 series since they are new products that are not announced yet." said a representative for Samsung Electronics. "There is a high chance that Galaxy S9 series will have upgraded functions such as dual-cameras that users prefer and have improved level of convenience at the same time."
Staff Reporter Choi, Jaepil | jpchoi@etnews.com