A movie called 'Along with the Gods' is causing a sensation in Taiwan.
According to Taiwanese press such as Apple Daily and The China times, on the 17th, 'Along with the Gods', which had its opening day on the 22nd of December, has currently recorded $12.5 million (13.5 billion KRW) in sales from box office.
This amount surpasses $12.1 million (12.92 billion KRW) previously set by a movie called 'Train to Busan' in 2016 and it is the highest record for South Korean movies that were also released in Taiwan.
Press also reported that there are growing number of people who watch the movie two to three times as the movie is also played in 4DX.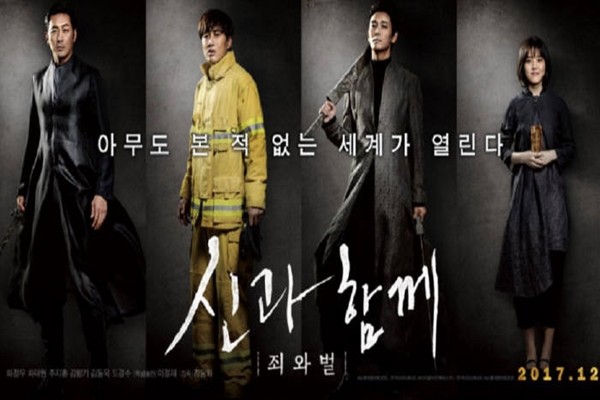 The movie has become really popular that some Taiwanese ask each other if they cried watching the movie instead of saying normal greetings. On Taiwanese internet debate sites, people are giving opinions on which parts have made them cry while watching the movie.
A Taiwanese distributor called Caichang International is estimating that the movie will surpass $14.2 million (15.2 billion KRW) in sales. 'Along with the Gods' is still maintaining its top place on a Taiwanese portal called 'Yahoo'.
In addition, another South Korean movie called '1987', which is based on June Democratic Movement, was premiered on the 12th of this month and is currently on the 10th place on Taiwanese box office. In Taiwan, Martial Law that had continued for 38 years was lifted in July of 1987.
Staff Reporter Kim, Siso | siso@etnews.com