Hanwha Techwin is working on development of artificial intelligence (AI) CCTVs that will analyze images and videos on its own and make own judgments of unusual situations.
According to industries on the 6th, Hanwha Techwin started developing AI CCTVs as part of its strategies to make its security business a top-notch business in the world.
Hanwha Techwin is developing a technology that can analyze various objects such as people, cars, and animals by utilizing SoC (System on Chip) based on 'Deep Learning'.
SoC indicates a chip that integrates many semiconductors into one. Unlike how boards were designed in the past by combining many chips in order to build a hardware, SoC combines chips that are necessary to compose a system as level of integration of semiconductors has risen.
Although SoC can reduce size, price, and electricity consumption of a product, it is expensive and has long development period. Due to these reasons, one can have significant loss if it fails during development stage of SoC.
However Hanwha Techwin is developing its own SoC which is rare to see in CCTV industries. It is doing so in order to technologically differentiate itself from its competitors through high-quality image processing.
Hanwha Techwin's AI CCTVs will be based on its own SoC. Its characteristic is its Deep Learning technology that allows its AI CCTV to learn own its own just like a person by having computers use many data. It is expected that its AI CCTV will be able to perform many Smart functions that cannot be done by current CCTVs through self-learning and self-ability to make decisions.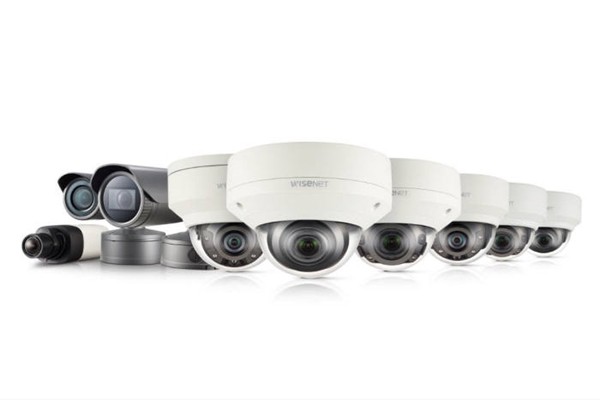 Current CCTVs are designed so that people have to continuously monitor them or check recorded videos one by one in case of a particular event. However through Deep Learning and AI technologies, CCTVs will be able to detect accidents or incidents and track and monitor any particular event. For example, they will be able to control amount of traffic within a city or detect any unusual situations. At retail stores, they can be used to automatically analyze movements of customers and products that they prefer.
"We expect that our AI CCTVs will be able to provide analyzed information, which is comparable to people's ability to make decisions, more accurately and faster through Deep Learning technology." said a representative for Hanwha Techwin. "Although we are not sure about exact release date of AI CCTVs, we are currently in a process of developing them and we will be able to lead related markets based on our superior technologies."
Besides implementing a function that can automatically recognize any unusual situations from a footage that is being recorded into an AI CCTV, Hanwha Techwin is also planning to implement intelligent analytical platform that can perform converge audio signals and IoT( Internet of Things) signals with AI CCTVs.
Hanwha Techwin's goal is to make its security business a top-notch business in the world while preparing for Industry 4.0 with its AI technologies.
Surveillance industry is not only related to safety of citizens but it is also deeply related to national security. Due to this reason, security investments for hacking threats and attacks are must and it is also necessary for a country to secure high-tech technologies such as AI.
However South Korea's surveillance industry is being weakened as Chinese companies, which possess enormous markets, are continuing to put out cheap products in South Korean markets. Only certain businesses such as Hanwha Techwin, which makes more than $540 million (600 billion KRW) in annual sales and exports many of its products, are making investments into future technologies.
Staff Reporter Yun, Keonil | benyun@etnews.com