South Korea's biggest lithium primary batter manufacturer called Vitzrocell, which had its factory completely burnt down in April, is going to operate its new factory in Dangjin in January of 2018. Although its business had to come to a halt due to an unexpected accident while its business was growing, its plan is to look at its current status as a blessing in disguise and increase production yield and production capacity by operating its new factory.
According to Vitzrocell on the 29th, it is preparing to operate its new factory in Dangjin in January of 2018. It is expecting that it will be able to recover its original production capacity by April when it is preparing for a completion ceremony. It is also going to extend its factory at the end of next year and it secured a land that is three times bigger than its past factory in order to extend its factory.
Vitzrocell has been responding to requests from its customers by either purchasing or leasing three factories after the fire accident. It is only going to lease them until next April and move its production equipment to its new factory in Dangjin. It is going to sell its temporary factories.
Vitzrocell made $93.5 million (105.3 billion KRW) in sales during 2017 financial year (July of 2017 to June of 2017). Although this does not meet its initial goal of $107 million (120 billion KRW), it was able to have its best performance and better performance than previous year in spite of setbacks to its production for about 70 days due to the fire accident. It predicts that it will be able to make sales corresponding to half of last year's sales during second half of this year as it was able to quickly resume its production from its temporary factories.
Its stock is currently halted at $12.88 (14,5000 KRW) as its stock trading has come to a halt after the fire accident. It submitted its plan to improve its business to Korea Exchange in this past June and has decided to have a period of improvement until early May of 2017. It is expecting that its stock trading will resume quickly after going through evaluations.
Primary battery markets are divided into Li-SOCl2 and Li-MnO2 batteries. Vitzrocell is mainly producing Li-SOCl2 batteries. Although it cannot be recharged like secondary batteries, their lifespan is about 10 years and is longer than that of secondary batteries. Unlike alkaline batteries or lithium-ion secondary batteries that do not work when temperature falls down to between -20 and -30 Celsius, primary batteries still work at temperature between -50 and -150 Celsius. Also unlike how lithium-ion batteries and alkaline batteries that have self-discharge rate of 5% per month, primary batteries maintain charge rate of at least 90% for 10 years.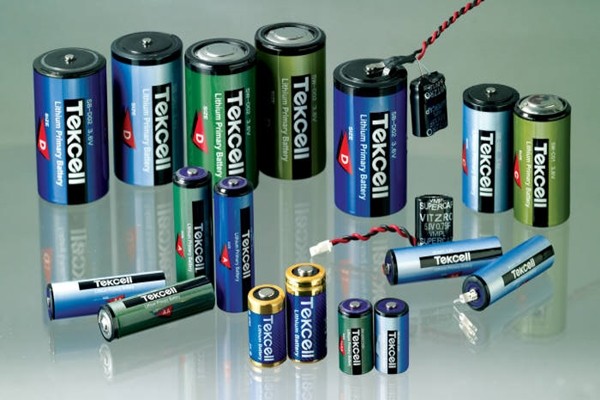 Due to these characteristics, lithium primary batteries are mostly used for walkie-talkies and night vision googles used by militaries, oil drilling equipment, cardiac defibrillator, and tracking device. Although they cost more than alkaline batteries, it is widely used for devices such as tsunami alarms that float on oceans that have high maintenance cost due to their long lifespan.
They recently started drawing spotlight from Smart Grid markets. They are used to supply power to Smart Meters such as electric meter, gas meter, water meter, and heat meter. Related markets are starting to open as the U.S., Europe, India, and China have made significant process to convert to Smart Grid.
Although size of global markets for lithium primary batteries is smaller than that of secondary batteries as they are worth $1.33 billion (1.5 trillion KRW), technical barrier for these markets is really high. On top of small quantity batch production, they also require difficult manual work since specifications from customers are different from each other. They are not suitable for huge corporations and are difficult markets to enter for small and medium companies that do not have foundations.
Vitzrocell is in a third place globally followed by Saft from France and Tadiran from Israel. Since they have significant percentage of global outputs, problems about supply and demand emerged after the fire accident. However due to its position in this market and long relationship with its customers, none of its customers left Vitzrocell even after the fire accident.
"We are going to divide processes of our new plant into products and lines and we are working to minimize damage from possible fire by setting firewalls." said a representative for Vitzrocell. "We expect that our business will continue to grow in the future as global Smart Grid markets are growing rapidly and IoT (Internet of Things) markets are growing as well."
Vitzrocell started its primary battery business as a subsidiary of Daewoo Electronics and it was acquired by Vitzro Group in 2002 after bankruptcy by Daewoo Group. Vitzrotech, which manufactures power apparatus, is its mother company. Currently 50% of its sales come from Smart Meter business and 70% of its sales come from foreign sales.
Staff Reporter Jung, Hyeonjung | iam@etnews.com