Hyundai Motor Company has decided to sell 18,000 electric vehicles, which corresponds to 60% of South Korean Government's goal on how many electric vehicles it wants to be supplied next year, in 2018 and it also selected four partners that are related to charging infrastructures in order to secure infrastructures.
South Korean Government wants 30,000 electric vehicles to be supplied in 2018 which is double the amount of its goal in 2017. There will be at least ten more new electric vehicles introduced in South Korean markets in 2018. Hyundai Motor Company is going to work on securing foundation for providing stable charging services along with producing more new electric vehicles.
According to industries on the 25th, Hyundai Motor Company selected POSCO ICT, KEVCS (Korea Electric Vehicle Charging Service), KT, and Daeyoung Chaevi as its partners for charging services. About twenty companies applied for Hyundai Motor Company's notice that was put out in this past August and four of them were selected as partners after Hyundai Motor Company went through documentations and presentations. Although it initially announced that it would select two partners, it increased number of partners to four ultimately. This is the first time when Hyundai Motor Company selected its partners for charging services through a public procedure.
Hyundai Motor Company is planning to sell 12,000 small electric SUV called 'KONA', which will be released early 2018, and 6,000 'IONIC Electric'. This amount doubles its goal for this year when it proposed that it would try to sell 8,000 electric vehicles with just IONIQ Electric.
It is also planning to increase its competitive price by ordering large amount of chargers considering 18,000 electric vehicles it is planning to sell in 2018. This plan was set up in response to the fact that national subsidy for electric vehicle chargers will be reduced from between $2,666 (3 million KRW) and $3,554 (4 million KRW) to about $1,422 (1.6 million KRW).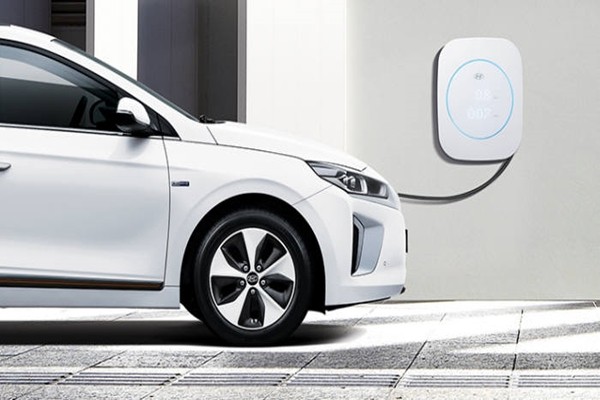 Just like this year, Hyundai Motor Company is planning to supply its own chargers next year as well. On top of this, it is going to increase number of selections for customers through specialized services from its four partners. Not only is it planning to respond to customers as quickly as it can but it is also planning to increase its accessibility by interworking its chargers with charging infrastructures established by its partners.
Hyundai Motor Company is planning to interwork services between public charging infrastructures currently operated by POSCO ICT and KEVCS and its customers as it is going to support the cost for outside charging for a certain period.
"Hyundai Motor Company selected four partners through a competitive bidding and finished notifying them in order to secure at least 60% of market share of electric vehicle markets in 2018." said a representative of an industry. "Not only is Hyundai Motor Company simply going to supply and install chargers through its partners but it is also planning to secure back-end service systems such as public charging infrastructures."
Hyundai Motor Company selected POSCO ICT and KEVCS as partners for charging services and have had them be responsible for supply of chargers and operation management while they are responsible for South Korea excluding islands and Jeju Island respectively.
On the other hand, KT decided to purchase at least 1,000 'IONIQ Electric' this year as cars for business use. It is heard that KT told Hyundai Motor Company that it will be constantly purchasing about 1,000 electric vehicles from Hyundai Motor Company and Kia Motors every year starting from 2018.
Staff Reporter Park, Taejoon | gaius@etnews.com