CrucialTec is supplying its fingerprint recognition modules to Google for its new Smartphone called 'Pixel 2' series, which is strategic Smartphones of Google that is working to enhance its hardware business.
According to industries on the 10th, 'Pixel 2' and 'Pixel 2XL' that were recently introduced by Google have CrucialTec's fingerprint recognition modules installed in them. Circular fingerprint recognition parts that are attached on the back of these Smartphones are manufactured by CrucialTec and they recognize and differentiate a user's fingerprints. They are used to unlock Smartphones or services that requires one's authentication.
'Pixel 2' series are Smartphones made by Google. 'Pixel 2' series, which came out a year after 'Pixel' was introduced in last October, have overall improvement in their performance. They have enhanced AI (Artificial Intelligence) functions that gather information on objects that are reflected on their cameras and recognize and inform objects or words that are within pictures.
Reason why the fact that CrucialTec is supplying its parts to Google is drawing attention is because Pixel 2 series represent Google's strategy on its hardware business.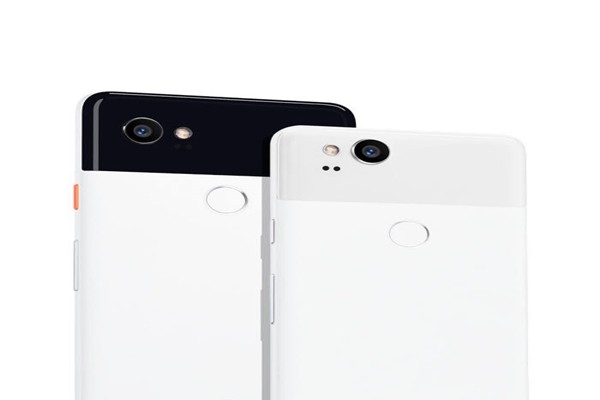 Starting with 'Pixel', Google has started designing its own Smartphones and it recently decided to acquire HTC's Smartphone business department. On top of Smartphones, Google is releasing AI speakers, cameras, and laptops continuously.
While solidifying its competitive edge in software, Google is making more investments into hardware in order to secure superior platforms compared to its competitors such as Amazon and Facebook. Fact that CrucialTec is now part of Google's supply network is drawing attention.
After supplying fingerprint recognition modules to Google last year for Google's 'Pixel' series, it succeeded in supplying them again this year. Because HTC's Smartphone business department is also a long-time customer of CrucialTec, it is expected that there will be continuous development of partnership in the future.
However market shares that Google can secure in Smartphone markets can be limited since sales volume of Google's Smartphones is not much and because many top Smartphone manufacturers such as Apple, Samsung Electronics, and Huawei are already having fierce competitions in Smart Device markets.
Regarding supply of fingerprint recognition modules to Google, CrucialTec commented by saying that it cannot disclose any detailed information regarding its customers.
Staff Reporter Yun, Keonil | benyun@etnews.com