Apple used more parts that are manufactured by South Korean businesses for its new iPhone that was recently launched. As Samsung Display, Samsung Electro-Mechanics, LG Innotec, and LG Chemicals are in charge of supplying major parts of iPhone X introduced by Apple, Apple's dependence on parts manufactured by South Korean businesses has grown.
◊Samsung and LG Manufacture New Parts for 'iPhone X'
As expected, Apple's iPhone X, which was launched on the 13th, came out with an OLED display and Face ID. For the first time, Apple decided to use OLED display instead of LCD display this year as it faces its 10th year anniversary of release of iPhone. Instead of a fingerprint recognition function, Apple decided to use 3D sensing module in order to verify a user. This module is a combination of an infrared camera, flood illuminator, and dot projector.
Most noticeable aspect of iPhone X was that these two parts are manufactured and supplied by South Korean businesses. While OLED display is supplied by Samsung Display, 3D module is supplied by LG Innotec.
This is the first time when Samsung Display is supplying OLED displays to Apple. Although LG Innotec had experiences in supplying camera modules to Apple, this is also the first time for LG Innotec to supply 3D sensing modules. In order to prepare for orders from Apple, Samsung Display and LG Innotec built new facilities sine last year and prepared production lines exclusively for Apple.
◊South Korean Businesses Also Supply More MLCCs, PCBs, and Batteries to Apple
While Samsung Electro-Mechanics is supplying more of MLCCs (Multi Layer Ceramic Condenser), it is also supplying PCBs (Printed Circuit Board) for the first time. MLCC is a part that temporarily stores electricity and supplies it to areas that need it. PCB on the other hand sends electric signals within a product just like blood vessels of a human body.
This is not the first time Samsung Electro-Mechanics is supplying MLCCs to Apple. However it is supplying more of MLCCs for iPhone X. It is heard that iPhone X requires 1,000 MLCCs, which is 20% more than what previous iPhones required, due to its increased performance. It is also expected that Samsung Electro-Mechanics will be supplying more of MLCCs since Apple requires high-performance MLCCs. High-performance MLCC is only manufactured by small number of businesses such as Samsung Electro-Mechanics and Japan's Murata.
Along with supply of MLCCs, Samsung is also supplying RFPCB (Rigid Flexible PCB), which is used for an OLED display of iPhone X, for the first time that will help expand its partnership with Apple. Samsung Electro-Mechanics' RFPCB is combined with Samsung Display's OLED display and are delivered to Apple. Besides Samsung Electro-Mechanics, South Korea's Interflex and BHE are also supplying RFPCBs to Apple.
Samsung SDI and LG Chemicals are in charge of supplying batteries to Apple. According to industries, both businesses obtained orders from Apple for supplying batteries for iPhone X as well as iPhone 8 and iPhone 8 Plus. iPhone X especially is expected to bring changes in technologies as it uses a new manufacturing method that combines two lithium-ion batteries and expanding battery capacity up to 2,700mAh. Apple is planning to use integral batteries that are in 'L' shape for its next iPhones that are going to be released in 2018.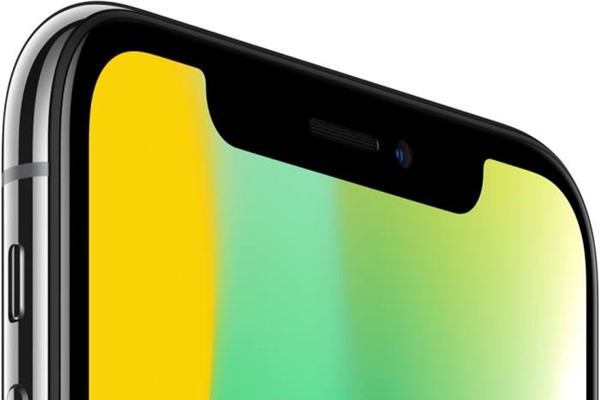 ◊South Korean Businesses Find Opportunities to Supply Other Parts to Apple Thanks to Samsung Display
As Samsung Display is supplying OLED displays to Apple, other South Korean businesses have found opportunities to supply different parts to Apple.
Samsung Electronics' System LSI Business Department is supplying DDICs (Display Driver Integrated Circuits) to Apple. DDIC is a semiconductor that controls pixels, which are components of a display, and Samsung Electronics' System LSI Business Department will be the only one that will be supplying it to Apple.
Two-metal COF (Chip On Film), which is used for an OLED display, is supplied by Stemco and LG Innotec. Stemco is a joint-corporation established by Samsung Electro-Mechanics and Toray.
Two-metal COF is a part that connects OLED panel to DDIC and PCB and is seen as a high-value product since it can design fine circuits on both sides.
Stemco will be in charge of attaching DDIC to two-metal COF.
Many South Korean businesses are also in charge of manufacturing materials that compose OLED display of iPhone X. Samsung SDI and Duksan Neolux are supplying phosphorescence green host and red materials respectively.
In order to manage supply network, Apple does not have one business supplying entire Smartphone parts. However this principle was broken by Samsung Display as it is the only business in the world that can mass-produce OLED displays for Smartphones. Samsung Display's shares in Smartphone OLED display markets surpass 90%. Due to the impact that Samsung Display brings to back-end industries, other South Korean businesses have benefited and become suppliers of Apple.
Staff Reporter Yun, Keonil | benyun@etnews.com