Apple has chosen LG Display as its OLED panel supplier. LG Display and Apple agreed on amount of yearly supply and LG Display's position as the second supplier of OLED panel. This is why LG Electronics recently announced that it will invest into 6th generation flexible OLED line within its new plant called P10 located in Paju. As LG Display has become Apple's OLED supplier followed by Samsung Display, it is likely that they will compete against each other in order to secure more supplies from Apple.
According to industries on the 30th, LG Display negotiated with Apple even before its board of directors meeting that took place on the 25th of July and was finally able to secure rights to supply its flexible OLED panels to Apple. Due to this agreement, it decided to make new facility investments worth 30,000 OLED panels per month into P10 addition to its current 15,000 OLED panels that are produced from E6.
It is heard that LG Display is discussing about receiving investment first and preparing facilities because it is in a tight situation with fund as it is investing into 10.5th generation and 8th generation OLED panels at the same time. It is heard that Samsung Display and LG Display are having final negotiations regarding size of Apple's upfront investment and terms of support.
LG Display had been discussing with Apple regarding supply of its flexible OLED panels since last year. Unlike LCD, flexible OLED has to be manufactured according to terms from a customer. Because billions of dollars are invested into display facilities, investments can only be decided after agreeing with a customer on problems such as size of production.
Production capacity of 45,000 6th generation flexible OLED panels per month is equivalent to yearly production of 53.46 million 6-inch Smartphones. Even if yield is at 60%, 32.07 million OLED iPhones can be manufactured in single year.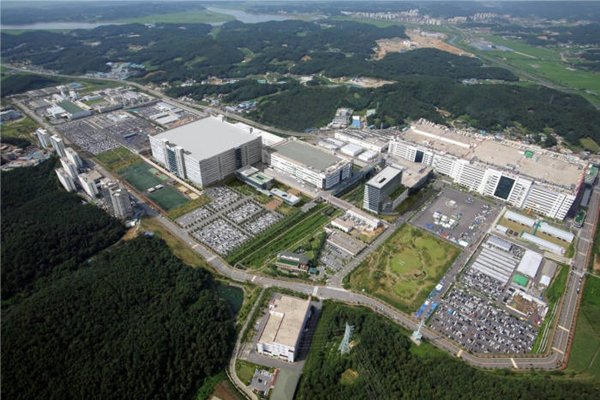 LG Display and Apple agreed on amount of supply of OLED panels and is currently discussing about size of upfront investment. Although LG Display can lower financial burden if it receives huge amount of fund right away, it needs to carry on lower profit ratio due to reduced unit cost of supplies.
Although LG Display started making facility investments after making agreements with Apple, there is no guarantee that Apple will purchase certain amount of OLED panels. If amount of supply of panels is reduced due to low sales of iPhones, LG Display is in charge of the amount that corresponds to rest of supplies. This is the reason why panel manufacturers are always happy with upfront investments.
However current situation is little bit different from the past when LG Display received facility investments for LCD because LG Display is the only manufacturer other than Samsung Display that can supply flexible OLEDs.
In the past, there were many LCD manufacturers other than LG Display as alternatives. In order to secure a long-term contract, it had to compete against other LCD manufacturers.
However current flexible OLED markets are totally different from LCD markets in the past. Although BOE from China is investing into mass-production and expansion of OLED facilities, it is still way short of standards for actual production. From LG Display's position, there are no other manufacturers that can compete with LG Display regarding position as the second supplier. On the other hand, Apple was in dire situation to select second supplier as it needed to prepare a multi-vender structure and set up competitive systems between suppliers. This is the reason why it is difficult to set up contracts based on customers' terms like in the past.
"Reason why LG Display decided to make investments that will produce 45,000 OLED panels per month is because it wants to minimize any risks when Apple decides to be conservative regarding OLED panels." said a representative. "As yearly facility investments are increasing rapidly from between $2.67 billion and $3.56 billion (3 trillion KRW and 4 trillion KRW) to between $6.23 billion and $7.12 billion (7 trillion KRW and 8 trillion KRW), LG Display and Apple will decide on conditions and size of upfront investment that they are both satisfied with while minimizing financial burdens from investment."
"We cannot disclose any information regarding our customers." said a representative for LG Display regarding it being selected as a supplier of Apple.
Staff Reporter Bae, Okjin | withok@etnews.com