LG Electronics' second-half strategic Smartphone called 'V30' is going to be introduced for the first time at IFA (Internationale Funkausstellung) 2017 and this is the first time when LG Electronics is introducing its strategic Smartphone at IFA.
LG Electronics is going to hold an event in Berlin a day before the opening day of IFA 2017, which is going to be held from the 1st to the 6th of September, to introduce V30. V30 is the third V series Smartphone followed by 'V10' in 2015 and 'V20' in 2016.
Fact that LG Electronics is introducing V30 at IFA 2017 indicates that LG Electronics has enough confidence that V30 has enough value as a strategic Smartphone that can go after global markets. Previously LG Electronics introduced its Smartphone such as G series at global exhibitions such as MWC.
LG Electronics is also going to hold preorder sales for V30, which will be the first time for V series, in order to promote V30.
LG Electronics is going to hold a preorder period for about a week or two through 3 South Korean mobile network providers after its unpack event for V30 and officially release V30 in South Korea during September. It is likely that it will cost around later end of 800,000 KRW ($699.98) based on 64GB V30.
LG Electronics is attempting to differentiate V30 clearly from its previous models by applying OLED panel and bezeless design.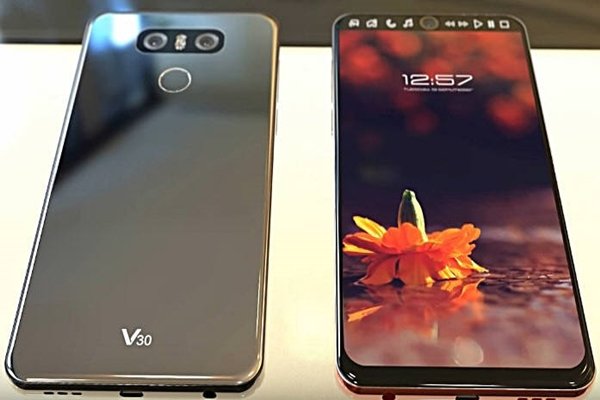 Although it applied OLED panel to its curved Smartphone called G Flex series in 2014 and 2015, this is the first time when it is applying OLED panel to V series.
LG Electronics also changed V30's design. V30 is going to be applied with bezeless design just like G6 and have a totally different design compared to previous V series. V30 has a dual-camera on the back and a second screen on the front.
V30 has 3,200mAh battery embedded in it unlike detachable batteries that were used for previous V series. It is likely that LG Electronics decided to use such battery in order to apply IP68 waterproof and dustproof functions. Qualcomm's Snapdragon 835 will be used as a mobile AP (Application Processor), which is equivalent to a brain of a Smartphone.
LG Electronics is going to apply excellent sound DNA, which is specialized for V series, on V30 as well. V30 is going to be equipped with ESS' new Quad DAD, which performs better than audio qualities of previous V series, and maintain 3.5mm headphone jack.
LG Electronics is going to divide internal memories int0 32GB, 64GB, and 128GB in order to widen selections for consumers.
"Fact that LG Electronics is introducing its strategic Smartphone at a global exhibition that is going to draw attention globally indicates that it has confidence in V30." said an analyst who specializes in Smartphones. "LG Electronics spent much more focus on level of completion than any other times so that it does not fall behind in competitions against Galaxy Note 8 and iPhone 8 that will be released around similar time."
Staff Reporter Choi, Jaepil# | jpchoi@etnews.com