Hyundai Motor Company is planning to increase production capacity of 'IONIQ Electric', which is its main electric vehicle, by 50% as number of potential buyers has greatly increased compared to its original prediction on demands in South Korean market. It is expected that this will resolve inconvenience of customers who have to wait 4 to 5 months to purchase IONIQ Electric.
According to electric vehicle industries on the 6th, Hyundai Motor Company is planning to increase an output of IONIQ Electric, which is produced from its production plant in Ulsan, from 1,200 (based on per month) to 1,800. Half of this output is supply for South Korean market and the other half is for foreign markets such as the U.S., and Europe. Quota for South Korean market will also increase from 600 per month initially to 900 per month. It is expected that delivery of IONIQ Electric will be pushed forward when people have to wait between 4 to 5 months to purchase one. Increased output will first be applied to IONIQ Electrics that need to be delivered between July and August.
Hyundai Motor Company has increased production facilities when contractors including Ministry of Environment (ME), which is in charge of supply of electric vehicles, started complaining due to recent rapid increase in number of buyers of IONIQ Electric and it has also set its yearly sales goal high. It has increased yearly sales goal in South Korean market from 6,000 initially to 8,000.
But even this won't help Hyundai Motor Company to make another upward revision as 5,581 IONIQ Electrics were already sold by end of April and the number of IONIQ Electric owners will rise to about 7,000 by end of May if people who already paid deposits are included.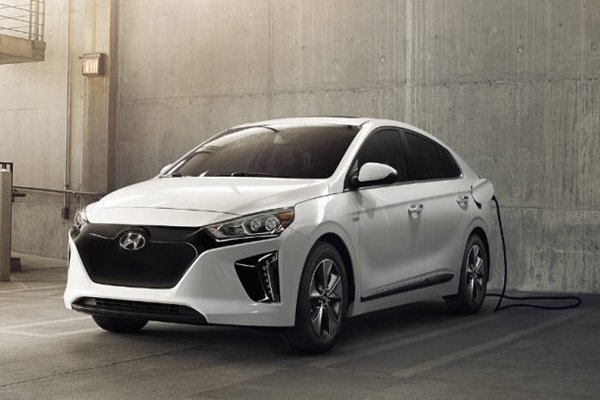 Hyundai Motor Company set up a plan to increase production capacity of IONIQ Electric up to 2,000 per month in order to respond to demands from South Korean market. Although it is difficult for Hyundai to respond to demands immediately after considering supply and demands of components such as batteries that go into IONIQ Electric, it will be possible for Hyundai to respond to demands normally starting from next year.
"As current amount of requests for IONIQ Electric is higher than our initial prediction, we are going to increase output of IONIQ Electric for South Korean market from 600 to 900 according to requests from South Korean Government and local government organizations and apply our plan in July at the earliest." said a representative for Hyundai Motor Company. "Because we expect that demands for IONIQ Electric will continue to increase in the future, we are planning to increase an output of IONIQ Electric in South Korean market up to 2,000 per month"
As output of IONIQ Electric, which is the top-selling electric vehicle in South Korean market, is increased, it is expected that South Korean Government's private supply business will also accelerate as well.
"Private supply business will gain momentum as amount of supply of IONIQ will increase starting from second half of this year and as battery-electric vehicles such as 'Soul EV' and 'SM3 Z.E.' that have high competitive edge in price are released." said a representative for ME.
Staff Reporter Park, Taejoon | gaius@etnews.com