LG Display is planning to invest about $3.56 billion (4 trillion KRW) into P10, which is its new factory in Paju, and construct production lines for 6th generation flexible OLEDs in 2018. Although it was planning to make investments mostly on large OLEDs for TVs initially, it is currently thinking about making investments on OLEDs for Smartphones first. It seems that LG Display is planning to secure its position as the second supplier for Apple iPhone by quickly increasing its production capability of OLED for Smartphone.
According to display industries on the 29th, LG Display recently shared its investments plans and schedules for bringing in equipment with its major partners and is currently mediating schedules for ordering such equipment.
It is heard that LG Display is planning to establish flexible OLED production lines that can produce about 60,000 flexible OLED panels based on 6th generation glass panels at P10 over a span of 2 years. It is planning to increase production capability by 30,000 in 2018 and 2019. Although LG Display was planning to finish construction of P10 by second quarter of 2018, it is possible that it might finish construction earlier than its initial plan.
LG Display is going to start bringing in equipment corresponding to first stage of investment in March of 2018. It is going to bring equipment in March and September and secure production capability for 30,000 OLED panels first. Equipment corresponding to second stage of investment will be brought in November of 2018 and January of 2019.
During initial phase of construction of P10, LG Display was thinking about establishing mostly production lines for OLED panels for TVs and some production lines for small and medium 6th generation flexible OLED panels. LG Display announced direction of investments for P10 with a goal of increasing production capability of OLED TV panels.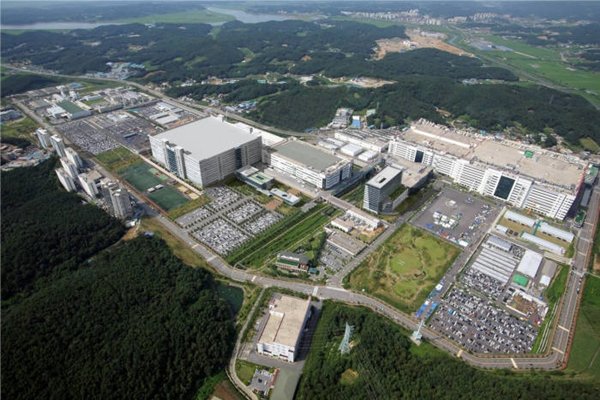 As trends of markets for small and medium flexible OLED panels are changing rapidly, it is heard that LG Display has changed its business strategies such as modifying direction and size of its investments. Not only is Apple thinking about using OLED panels for entire iPhones starting from 2018 but Chinese Smartphone industries are also shifting their attention towards OLED panels.
Besides P10, LG Display is also going to gradually increase output of small and medium OLED panels at E5 in Gumi and E6 in Paju. LG Display made investments into E5 that can produce 15,000 OLED panels per month based on 6th generation glass panels and is going to start mass-producing them at the end of next month at the earliest. LG Display is considering second stage of investment for E5 as well.
LG Display is going to start operating E6 during second half of 2018. Major equipment for front-end processes are being brought in starting from last month. First stage of investment for E6 can produce 15,000 OLED panels based on 6th generation glass panels. Second stage of investment that can produce another 15,000 OLED panels is set to start in August. LG Display invested $1.781 billion (1.999 trillion KRW) for first stage of investment for E6. It seems that about $1.782 billion (2 trillion KRW) is going to be needed if additional investments are carried out on E5 and E6. Total amount of investments will then increase to $5.35 billion (6 trillion KRW).
When investments into P10, E5, and E6 are finished by 2019, LG Display will then have production capability to produce 120,000 flexible OLED panels per month based on 6th generation panel. This amount corresponds to half of Samsung Display's current production capability.
LG Display is also thinking about making investments to produce OLED TV panels at P10. Industries predict that LG Display will first make investments to produce 8.5th generation OLED panels at P10 and gradually speed up a process of increasing amount of supplies. Some predict that LG Display will then invest into 10.5th generation LCD panels and convert to 10.5th generation OLED panels.
Biggest reason why LG Display is not going straight to 10.5th generation OLED panel is because stability of its technology on 10.5th generation panel, which is being attempted for the first time, is not verified yet. Converting to OLED panel after gaining technical know-how and experiences from 10.5th generation LCD panel can reduce amount of risks.
"Although we are looking at many ways regarding investments for P10, we have not finalized on anything yet." said a representative for LG Display.
Staff Reporter Bae, Okjin | withok@etnews.com