One can now control Galaxy S8 through his or her voice.
Samsung Electronics started 'Bixby Voice' service for Galaxy S8 and Galaxy S8 Plus on the 1st.
Owners of Galaxy S8 series can use Korean Bixby service through software (SW) update and receive voice-powered service.
There are 10 applications and functions that support Bixby service and they are: gallery, calculator, weather, reminder, Bixby Vision, message, setting, clock, contact, phone, and camera.
Samsung Electronics explained that there are about 3,000 actions that can be performed through Bixby Voice and that Bixby Voice is programmed to recognize millions of ways of how people talk.
There are three ways to use Bixby Voice. One can either give a command after calling out 'Bixby' or use Bixby button that is located at the left side of Galaxy S8 series.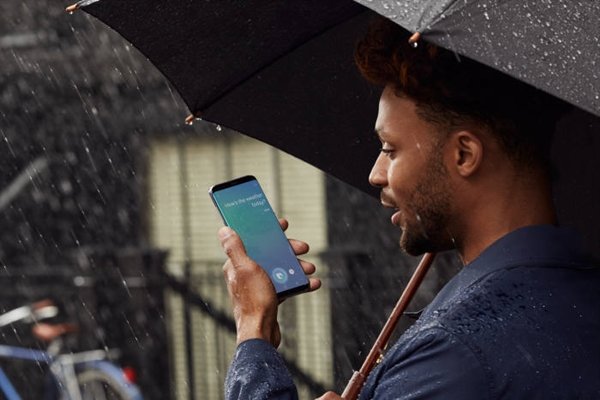 One can also give a voice command after pressing the Bixby button for a short time or give a voice command while holding onto the Bixby button.
Most of actions for applications, which are supported by Bixby Voice, that are carried out by touching a Smartphone can be used by voice. Even when users give unclear commands, Bixby Voice provides upgraded intelligent interface by performing up to a range that it understands or trying to understand users' intention by asking questions.
"Bixby utilizes Deep Learning-based AI (Artificial Intelligence) and is an intelligent interface that continues to evolve as users use it more and more." said a representative for Samsung Electronics. "It provides differentiated services compared to current knowledge search-based AI assistant."
Starting with Korean and English Bixby service during first half of this year, Samsung Electronics is going to create other language Bixby services such as Chinese and Spanish and expand number of applications Bixby can support.
Staff Reporter Choi, Jaepil | jpchoi@etnews.com