South Korean Government is going to develop national standards for 5G through private and public cooperation and submit them to ITU (International Telecommunication Union) in February of 2018. South Korea is the first country to prepare 5G standards from national perspective and it is doing so to have upper hands in global standards for 5G network.
According to Ministry of Science, ICP and Future Planning (MSIP) and mobile network providers, it was confirmed on the 13th that 5G Strategy Promotion Committee's (Chairman Choi Jae-yoo (Minister of Ministry of Science, ICP and Future Planning)) 5G Standardization Research team has started developing national 5G standards. This project began from consensus that national 5G standards need to be developed in order to become the first country to commercialize 5G standards in 2019.
"Experts from industries, universities, research organizations, and government departments are discussing about 5G standards." said Professor Wee Kyu-jin who leads 5G Standardization Research Team. "Besides 5G standards that are developed by individual company, everyone agrees for a need of national 5G standards."
Considering the fact that mobile network providers and manufacturers developed their own 5G standards previously, it is predicted that South Korea's national 5G standards will include standards that are developed by private companies, private standardization organization (3rd Generation Partnership Project), and global companies.
Not only these national standards include a technology that utilizes 5G standards that were proposed by KT, SK Telecom, and 22 global companies as global 5G standards to 3GPP and LTE network as single network but they will also include information that materializes characteristics such as ultra-fast speed, ultra-low latency, and many access of 5G network. It is also predicted that definition of concepts, methods of execution, and service models that are for connectivity and intellectualization will also be included as part of national 5G standards.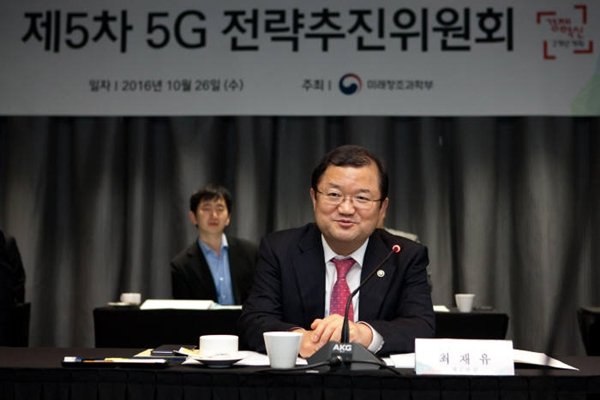 Before submitting a draft of national 5G standards to ITU, 5G Strategy Promotion Committee is going to deliver its letter of intent for national standards to ITU in this October.
"The draft that will be submitted to ITU next year will include detailed information." said a representative for MSIP. "Although these national standards are developed by private and public companies, they will not be different from opinions from representatives of national organizations, groups, and companies." This representative also added by saying that globalization of South Korean standards is important as there will be single global 5G standards and that additional information will be continuously updated until South Korean standards are established as international standards.
Reason why South Korea is preparing its 5G national standards before major countries such as Japan and China is because it intends to apply its standards as much as possible during a process of standardization of global 5G standards and ultimately have its standards chosen as national standards.
It is more advantageous in entering and grabbing upper hands in global markets as more of its national standards is applied to global standards.
Current trend of mobile telecommunication has 3GPP's standards solidified as international (ITU) standards. Development of 3GPP's first standards will be completed in June of 2018. This is why not only private companies but South Korean Government as well are hurrying cooperation and development of national standards before 5G standards are commercialized in 2019.
5G Strategy Promotion Committee is planning to introduce national 5G standards and increase number of allies at major events such as international 5G mobile telecommunication process team meeting (ITU-R WP5D) that will be held in South Korea in 2018 to discuss standards for frequencies and 2018 Pyeongchang Winter Olympics.
Staff Reporter An, Hocheon | hcan@etnews.com