Samsung Electronics is going to carry out pilot production on a version of dual-screen Smartphone that has two displays placed side by side in order to understand responses from foldable Smartphone markets in advance and it is also going to focus on what UX (User Experience) foldable Smartphones can give. It is heard that this prototype is not made of a foldable panel but is made up of two-screen type that has two flat displays connected to each other.
According to industries on the 10th, Samsung Electronics recently started on pilot production of an early version of foldable Smartphone that has two displays folded and unfolded and it already ordered corresponding components for this prototype. It is planning to produce only 2,000 to 3,000 Smartphones during middle of this year and provide them to its major customers rather than regular consumers.
This dual-screen Smartphone is an early vision of development of foldable Smartphones that is also called 'Project Valley' and is not a foldable product that has one panel folded and unfolded. Major goal of this project is to gather variety of ideas on how regular consumers can use foldable Smartphones that are not familiar to them and to understand demands for necessary technologies.
There is an example when similar Smartphone was released in the past. In 2011, Japan's Kyocera joined hands with Sprint-Nextel and introduced first dual-touchscreen Smartphone called 'Echo' that had two 3.5-inch WVGA LCD touchscreens attached to each other by hinge.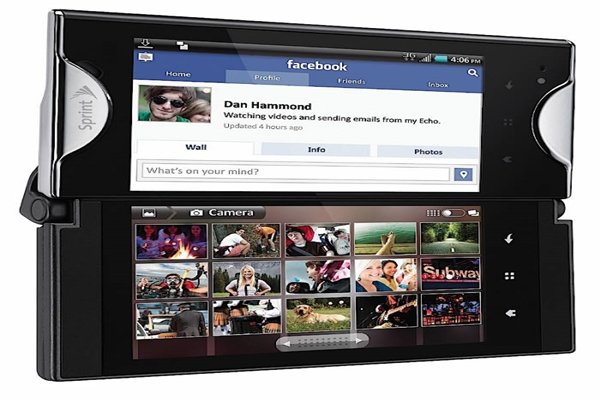 Product that will be introduced by Samsung Electronics has a bigger display and almost no bezel. This product has two 5-inch OLED displays placed side by side and attached to each other by hinge. Because there is almost no bezel, it provides crisp screen. It is heard that two screens are formed to optimize multi-tasking rather than using them as single display.
Samsung Electronics is working to provide innovative UX by collecting variety of ideas since foldable Smartphone is an unfamiliar product to general people.
"Since foldable products draw the most attention in markets recently, it is important to understand demands and ideas regarding new UX through this prototype." said a representative of an industry. "This is part of Samsung Electronics' effort to introduce foldable Smartphones as ultra-premium products."
Samsung Electronics and Samsung Display are also speeding their process in developing foldable Smartphones that fold and unfold single flexible OLED display. It is likely that they will carry out pilot production on out-foldable Smartphones that have panels folded outwardly during sometime in second half of this year. It is understood that they recently ordered major components for these Smartphones.
Although schedule for official mass-production is not known, it is heard that they will carry out pilot production on tens of thousands of foldable Smartphones during second half of this year. This amount is equivalent to an amount that can be introduced to their major customers as well as regular consumers.
Staff Reporter Bae, Okjin | withok@etnews.com & Staff Reporter Yun, Keonil | benyun@etnews.com