Bixby (tentative name), which is an artificial intelligence (AI) voice-powered digital assistant for Galaxy S8, is going to support seven to eight different languages such as Korean, English, and Chinese.
This number is five languages more than the number of Google's AI voice-powered assistant (Pixel Phone) can support.
Samsung Electronics is planning to go after global markets with differentiated competitive.
Reason why Samsung Electronics has devoted its abilities into Bixby is because not only does it want to utilize 'AI' function as a way to attract customers to its Smartphones but also utilize it to attract customers to its household appliances and Samsung Pay as well.
Samsung Electronics' plan is to have an upper hand in AI ecosystem in wide range of areas by linking Bixby to its electronics and household appliances. Its plan is to have Galaxy S8 as a link that will attract customers to purchase Samsung Electronics' other products such as TV, refrigerator, and washing machine.
Samsung Electronics is planning to develop Bixby as an open-type platform that can be linked to third-party's services as well as its own services such as Samsung Pay and Samsung Health.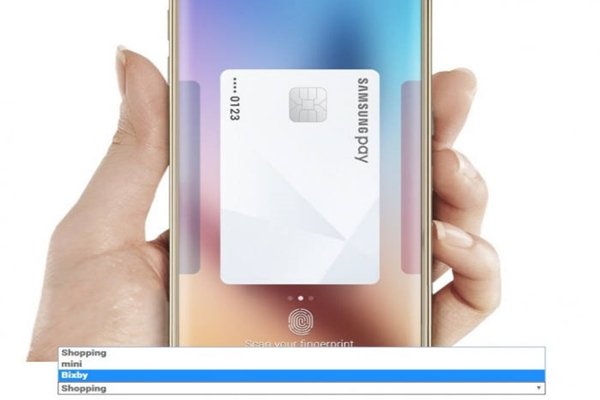 "We have combined language data that we have accumulated and excellent language recognition ability from Viv Labs that we purchased in last October into Bixby." said a representative for Samsung Electronics.
It is likely that iPhone, which will be launched in this fall, will become a strong rival to Samsung Electronics from having an upper hand in AI ecosystem. Apple's Siri supports languages from 36 different countries.
How Apple is going to upgrade Siri's AI functions for next iPhone is going to determine who is going to have an upper hand in AI ecosystem.
"This new AI voice-powered assistant will be a catalyst for Samsung Electronics in stimulating consumers from purchasing Samsung Electronics' products." said an analyst from stock industries.
Samsung Electronics has decided to introduce Galaxy S8 in New York on the 29th of March (U.S. time) and it is confirmed that Samsung Electronics told such information to South Korea's mobile network providers.
Out of the whole Galaxy S series, first date of introduction of Galaxy S8 will be the second latest followed by Galaxy S3. It is likely that Galaxy S8 will be launched around on the 20th of April in South Korea. It seems that it was inevitable for Samsung Electronics to delay schedules of Galaxy S8 due to investigation on causes of ignition from Galaxy Note 7 and thorough verifications on safety.
Staff Reporter Choi, Jaepil | jpchoi@etnews.com