LG Electronics is introducing MST (Magnetic Secure Transmission)-method payment technology to its strategic Smartphone that is expected to be released in spring of 2017. It is basically giving up on White Card method, which had been prepared for more than a year, and is completely changing its strategy.
MST is a technology that was introduced by Samsung Electronics for its 'Samsung Pay'. Because MST allows Samsung Pay to be used by card readers that are on markets, its level of convenience is high. Industries believe that LG Electronics has completely changed its strategy due to White Card's low usefulness, its problem with batteries, and no sales strategies.
According to IT industries and financial industries on the 26th, LG Electronics has decided to apply MST technology its next Smartphone called 'G6 (tentative)' and started to prepare necessary matters. It already selected partners that will provide components for MST linkage and is going to start working with credit card companies at the end of this month to link its payment system.
"LG has decided to introduce MST technology." said representatives of multiple industries. "It is currently preparing for mass-production and testing of MST service."
MST is a technology that allows payments to take place automatically when Smartphones are placed near magnetic credit card readers. Mobile payments that are introduced by Apple and Google are based on NFC (Near Field Communication) and they need separate readers. On the other hand, MST method is versatile as it can be used at any retail stores in South Korea. More than 90% of card readers that are out on markets are based on MST method. One can use mobile payments anywhere if his or her phone supports MST.
This is a reason why Samsung Electronics' mobile payment service called Samsung Pay has succeeded. Because payments can be made just by placing Smartphones near card readers, Samsung Pay can be used at restaurants, huge grocery stores, and department stores.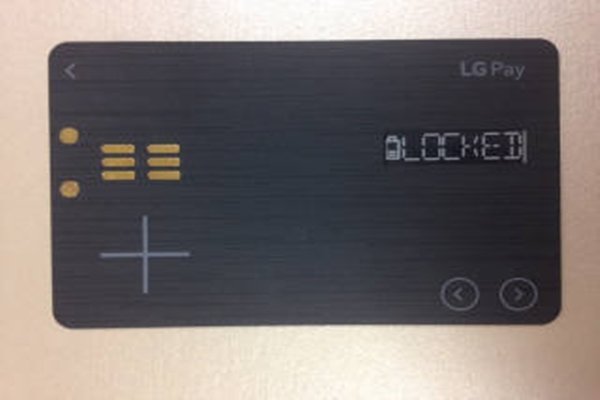 It is heard that LG Electronics terminated White Card method that it had been preparing due to versatility of MST technology. Because one needs to possess a separate card to use White Card unlike MST that is installed within a Smartphone, there is a chance that one might lose a card and users had been complaining about White Card's inconvenience.
"LG Electronics gave up on White Card and is focusing on developing MST payment." said a representative for a financial industry. "Because Samsung Electronics has patents regarding MST payments, LG Electronics has chosen a method that will avoid Samsung Electronics' patents."
LG Electronics' strategy is to avoid infringement of patents of Samsung Pay, which has shown MST technology by taking over LoopPay, beforehand. Also LG Electronics is going to develop its own MST technology without having an outsourcing business. "Discussions about linking LG Electronics' MST technology with credit card companies are going to take place at the end of this month." said a representative for a different financial industry.
LG Electronics is planning to introduce MST method mobile payment to its strategic Smartphone called 'G6' that is expected to be released in spring of 2017. G6 is also going to be equipped with NFC and wireless charging function which is going to be the first out of G series.
Some believe that effect of 'LG Pay' on markets will be insignificant since LG Electronics is giving up on its payment method that it had been pursuing and eventually following Samsung Electronics' payment method.
"Although it is true that we are looking at variety of methods, we have not decided on detailed plans yet." said a representative for Samsung Electronics.
Staff Reporter Yun, Keonil | benyun@etnews.com & Staff Reporter Gil, Jaeshik | osolgil@etnews.com & Staff Reporter Song, Junyeong | songjy@etnews.com