Penta Security is becoming more popular amongst markets in the U.S. with its Cloud-based security service. It is planning to establish its foothold in foreign markets where markets for Cloud are more active and then go after South Korean markets. It has increased its level of awareness among small businesses, small shopping mall businesses, and bloggers in the U.S. that are burdened with using security equipment.
Penta Security (CEO Lee Seok-woo) made an announcement on the 20th that number of accounts for Cloudbric, which is Cloud-based web hacking protection service that is being provided in markets in the U.S., recently surpassed 3,900 accounts. This number is almost double the number of accounts during early this year when there were about 2,000 accounts.
Cloudbric provides variety of web security services through simple membership procedure, input of URL, and DNS change. Even without purchase of hardware equipment and installation of program, it protects websites from DDoS (Distributed Denial of Service) attack, extortion of personal information, fabrication of traffic, and malicious bots.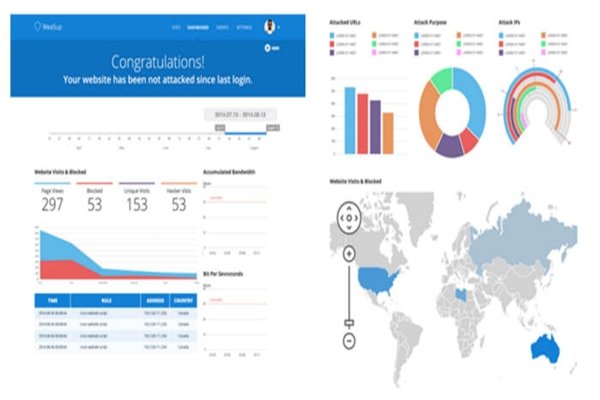 Cloudbric is free until 4GB of website traffic. Penta Security has set monthly cost according to increase in amount of use and reduced financial burden for users. Regardless of paid cost, security function is equally provided to businesses. Cloudbric can also learn characteristics of each website and detect unusual traffic and possible access by suspicious threats as it has machine learning detection engine called 'Catalice'.
Penta Security was selected as the top business in security service field in earlier this month, when NCSAM (National Cyber Security Awareness Month) is held and received high points for having its service readily accessible even without knowledge in IT. It was also appointed as the official sponsor for 'National Small Business Week' and had carried out web security campaign for small and medium businesses.
"Number of users in the U.S. quickly increased as anyone can easily use our services." said a representative for Penta Security. "Sales of Cloudbric will increase as websites of our product users grow."
Web security and encrypted solutions are major businesses for Penta Security, which faces its 20 years of establishment next year. Cloudbric is also based on technical skill and knowhow of 'WAPPLE', which is a product for businesses. It also has variety of products in encryption field such as encrypted platform called 'D'Amo', authentication platform called 'ISign+', Smart Car security solution called 'AutoCrypt', and encrypted solution for open source DB called 'MyDiamo'.
Staff Reporter Park, Jungeun | jepark@etnews.com