Samsung Electronics has decided to call its next QLED TV as 'SUHD QLED TV'. It seems that SUHD indicates next-generation TV that surpasses OLED, which is its competitor, as it succeeds as Samsung Electronics' own identity of premium TV.
According to an industry on the 16th, Samsung Electronics has decided to call its next QLED TV, which is being developed, as 'SUHD QLED TV' and registered for trademark at Korean Intellectual Property Office.
Samsung registered for trademark of SUHD QLED TV so that it can be used for TV receivers, display panels, and software. It can also be used for industrial monitors, Smartphones, and display screens of mobile phones.
It seems that Samsung Electronics registered for a trademark in wide range by considering the fact that range of application for QLED technology will expand in the future as Quantum-Dot technology is expanding from TVs to monitors.
A reason why Samsung Electronics is calling QLED in Korean is because the word QLED seems difficult for most South Koreans. As OLED is already being called as the name of a product, Samsung Electronics is planning to make QLED TV as the product that represents QLED.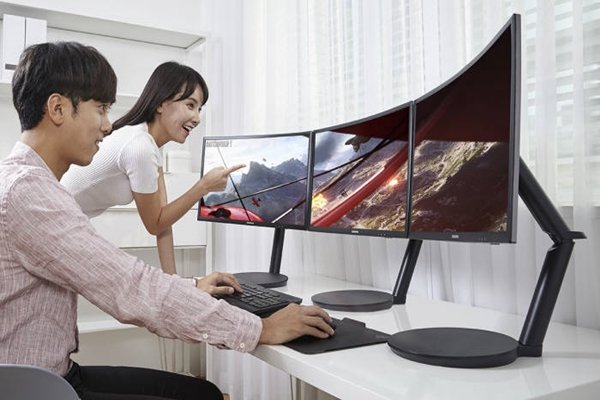 "Even though the name Quantum-Dot is also hard for people to understand, Samsung Electronics was able to make people be aware that Quantum-Dot TV is a premium TV through marketing." said a representative for a TV industry. "Although QLED is also a difficult name, we predict that Samsung Electronics will develop SUHD QLED TV as a product that will surpass OLED TV since it is released after OLED TV."
'Quantum-Dot SUHD TV' currently is the Samsung Electronics' top premium TV while QLED TV is a product that is upgraded by one more level compared to Quantum-Dot TV. After commercializing first Quantum-Dot TV, Samsung Electronics decided to pass on OLED and enhanced its Quantum-Dot technology to develop QLED TV. It is planning to introduce 3rd generation Quantum-Dot TV at CES (Consumer Electronics Show) that will be held next year.
Quantum-Dot TVs use BLU (Back-Light Unit) like LCD TVs and produce colors by attaching Quantum-Dot films in the front. On the other hand, QLED TVs do not use BLU and has each inorganic nano-particle produce light.
Samsung Electronics has put QLED TV as its next-generation TV. However because it is still working on development of QLED technology, it is predicted that it will still take couple more years until actual QLED TVs appear on markets.
"We registered for a trademark in order to grab an upper hand in corresponding markets." said a representative for Samsung Electronics. "We have not decided on which products we are going to name as QLED TV."
Staff Reporter Kwon, Keonho | wingh1@etnews.com