LG Innotec made an announcement that it will be mass-producing wireless charging pads for Smartphones that support same charging speed as rapid wired chargers.
This new product produces 15 watts while charging Smartphones and is 3 times faster than 5W wireless charging pads that are out on markets. It can charge a completely-discharged battery up to 50% in just 30 minutes and supplies 15 watts of electricity to Smartphone batteries just like rapid wired chargers.
Wireless charging pad is a device that supplies electricity to Smartphones. LG Innotec made this pad like a slim cup saucer that charges batteries when Smartphones are placed on top of it.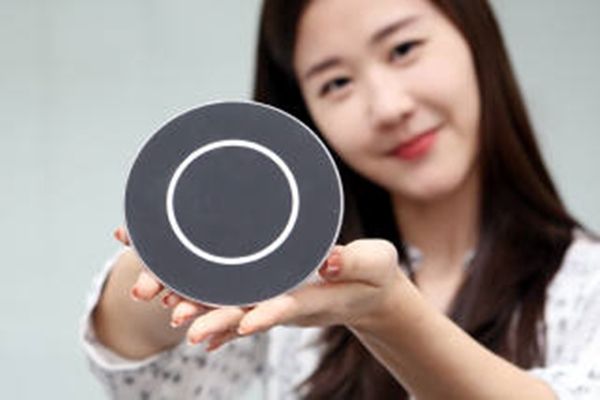 LG Innotec followed technical standards of WPC (Wireless Power Consortium) that is an international group that standardizes wireless charging technologies. It applied a function that prevents overheating while batteries are charging to reduce possibility of battery explosion and reduction of performance of Smartphone. Sensor that is built inside of a wireless charging pad measures temperature of an area that touches Smartphone and stops the pad from supplying electricity when batteries overheat.
This pad is going to be sold to Europe, North America, and Australia starting from middle of this month through global Smartphone accessory suppliers. "Because wireless charging modules are directly connected to users' convenience and safety, we are going to satisfy expectations of customers through improved performance and quality." said Heo Sung who is in charge of LG Innotec's Electronic Component Business.
Staff Reporter Yun, Keonil | benyun@etnews.com