Qualcomm has consigned all of its 10-nano 'Snapdragon 830' AP (Application Processor) to Samsung Electronics' Foundry Business Team. Qualcomm asked Samsung Electronics to have half of its Snapdragon 830 to be loaded into Samsung's next Smartphone called 'Galaxy S8 (tentative name)', which is to be released in next year, in condition of consigning its Snapdragon 830 to Samsung Electronics and this was approved by Samsung Electronics also. It is confirmed that Qualcomm has been consigning its chips to Samsung Electronics since its Snapdragon 820.
According to an industry on the 4th, Samsung Electronics' DS (Device Solution) System LSI Business Department Foundry Business Team is planning to start mass-producing 10-nano Snapdragon 830s at the end of this year. Just like Snapdragon 820, Qualcomm has consigned production of all Snapdragon 830s to Samsung Electronics.
"After being eliminated from supplying its AP for Galaxy S6 last year, Qualcomm has been going through many difficulties as its yearly performance is becoming poorer and it restructures many design engineers in South Korea." said a high-ranking official for a semiconductor industry. "A reason why it is able to supply its chips for Galaxy S7 again starting from this year is because it has consigned all of its 14-nano Snapdragon 820s in a condition of Snapdragon 820s being loaded into Galaxy S7."
This indicates that 10-nano Snapdragon 830s are going to be produced with identical conditions. For Galaxy S8 that will be released in first half of next year, half of Snapdragons and half of Samsung Electronics' System LSI Business Department's Exynos will be loaded.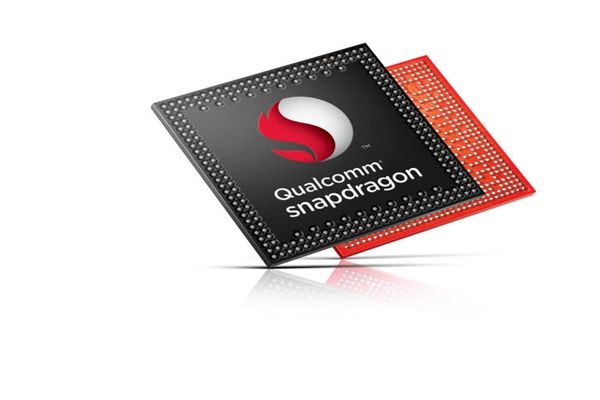 A reason why Qualcomm made such a huge decision was due to is performance because its sales can greatly be reduced if Qualcomm loses Samsung Electronics as its partner. In 2015 when Qualcomm was not able to supply its chips for Galaxy S6, its fiscal year (10/2014 – 9/2015) sales ($25.281 billion) decreased 4.5% compared to previous year. It was the first time its yearly sales decreased since 5 years ago in 2009 when Smartphone markets were opened. Qualcomm, which predicted downward trend of sales, even made a special decision to lay off 15% (about 4,500 employees) of all of its employees in July of last year.
Fact that Smartphone manufacturers are internalizing their own AP capabilities is also a negative factor for Qualcomm. Apple is designing its own A series chips and is loading them in iPhones. China's Huawei developed Kirin AP through its subsidiary called Hi-Silicon and is loading it into its Smartphones. Xiaomi and ZTE are also developing their own APs. Even LG Electronics is also working to develop its AP. "Qualcomm is in a dire situation where it has to continue its relationship with Samsung." said a representative for a semiconductor industry.
However there is a high chance that Samsung will ask other businesses to be responsible for rear-end process packages. Qualcomm is planning to apply next Fan Out packaging technology to Snapdragon 830 for the first time. Apple already had produced A10s for iPhone 7s by using TSMC's InFO (Integrated Fan Out) that is a similar technology. If Fan Out technology is used, PCB (Printed Circuit Board) for semiconductor package boards is not needed. Overall production can be reduced and number of I/O (Input/Output) ports can easily be increased. Also thickness of overall package can be reduced.
It is heard that Qualcomm will first produce chips through FoPLP (Fan Out Panel Level Package) that is being co-developed by Samsung Electronics and Samsung SEM. However if it does not yet satisfying yields from FoPLP, it is planning to turn to foreign semiconductor package test (OSAT (Outsourced Semiconductor Assembly and TEST) businesses such as Amkor and STATS ChipPac.
Staff Reporter Han, Juyeop | powerusr@etnews.com