Pantech is entering Vietnamese markets.
Pantech, which has revived again by releasing middle-priced phone called IM-100 that costs about $365 (400,000 KRW) in South Korean markets at the end of June, is rewriting its success story in Vietnam.
Pantech is going to finish up on a contact with Vietnamese company about supply of IM-100 by end of this year and is going to supply about 20,000 to 30,000 IM-100s.
"Rather than the amount that we are supplying to Vietnam, fact that we are starting business in global markets is more meaningful." said Director (Executive Director) Lee Yong-jun of Pantech's Marketing Heaquarters.
Although Pantech was looking at Indonesia as the first country to start its foreign business, it explained that its negotiation with Vietnamese company took place faster than expected. CEO Jung Joon of Pantech met with Vietnamese company himself and had a final negotiation with it.
Pantech is going to sell IM-100 in Vietnam. About 86,000 IM-100x were sold for a month since its release in South Korea and has received positive responses from consumers by having functions such as wireless charging and Bluetooth speaker.
Pantech is going to sell IM-100 through OEM (Original Equipment Manufacturing) method. Vietnamese company is going to learn Pantech's technologies and is going to manufacture IM-100 on site. Some of specifications are going to change considering telecommunication environment in Vietnam and functions that Vietnamese prefer.
Pantech can minimize cost for production and distribution through OEM. Since preference for South Korean brands and middle and low-priced phones is high in Vietnam, there is a high chance that Pantech will succeed in Vietnam.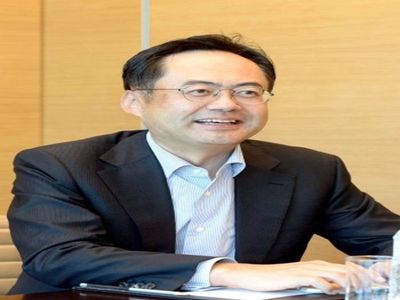 Pantech chose Vietnam as the starting point by considering many circumstances like these. "Fact that we are entering global markets once again is meaningful." said President Moon Ji-wook of Pantech with confidence.
Since Pantech has been a global Smartphone manufacturer with strength in OEM, it is expected that it will try to try a new attempt of going after niche markets such as countries that lack technical skills.
In the past, Pantech had supplied 4 types of cellphones to a Vietnamese distributor called GLORY STAR in March of 2006. Also in December, when it was facing a crisis of being liquidated, it was able to avoid danger by signing on a contract of exporting 12,000 Vega Iron 2s to Vietnam. If it restores experiences that it had had in the past, it will be able to succeed in Vietnam.
Although it was heard that Pantech introduced V950 and V955 Smartphones in Vietnam in March, it was confirmed that Pantech allowed Vietnamese companies to use its brand and that it did not actually develop them.
Pantech is also working with companies in Indonesia and Iran about exporting IM-100s. Iran is a market where Pantech is expecting high expectations because Pantech was able to have third highest market shares in just a year after it entered Iranian markets in 2005.
Related industries are predicting that Pantech has also pioneered roads that will allow Pantech to continuousl export follow-up products of IM-100.
Pantech declared in January that will change into a comprehensive mobile device company that will make $1.37 billion (1.5 trillion KRW) in sales and 5% in operating profit ratio in 2018. It is necessary for Pantech to succeed in Vietnam, Indonesia, and Iran to achieve these goals.
Staff Reporter Choi Jae-pil | jpchoi@etnews.com