GAUS (CEO Kim Young-won), which is a business that specializes in automated system, is going to export is Smart Farm system. Starting with second half of this year, its goal is to achieve $18.2 million (20 billion KRW) in sales in next year.
Smart Farm that was developed by GAUS last year is an automated system for nursery. Nursery is a place where seedlings are grown for breeding purpose.
GAUS's nursery Smart Farm system is developed to target foreign markets. GAUS is going to supply a set of Smart Farm nursery automated system (worth $3.64 million) to a nursery (10,000 m2) that is located in North-east region of China by end of this year. It is also currently working on a contract with a nursery in Vietnam to supply a similar size of a nursery automated system. It is planning to enter Middle Eastern markets in 2017.
South Korean nursery markets are growing by 9% every year since 2013 when markets were worth $220 million (240 billion KRW). In 2014, there were about 300 nurseries in South Korea which is 10 times more than a number of nurseries in early 2000s.
As nursery markets are continuing to grow, industries are interest on processes that can produce seedlings evenly in a short amount of time with minimum cost. These processes utilize high-tech automated facilities, and Smart Farms that can grow more seedlings in optimized conditions are alternatives.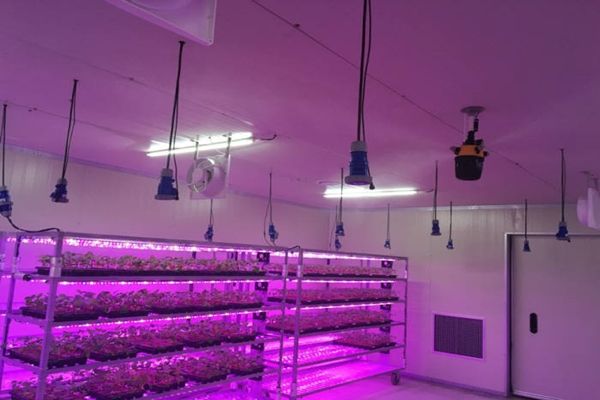 [Summary of GAUS]
GAUS recently increased number of marketing personnel. It is carrying out marketing on foreign markets with deserts with harsh weather conditions and regions with extreme cold weather at the center. Starting with Tokyo Agriculture Expo in October, it is going to participate in 7 international expos that are going to be held in South Korea and other countries one after the other.
It is going to open test nursery Smart Farm with a size of 200 pyeongs to help foreign buyers understand nursery Smart Farm system better in early next year.
Since releasing its nursery Smart Farm system, GAUS had supplied its system to 5 places in Gyeongnam, Cheonam, and Chungnam and made about $1.82 million (2 billion KRW) in sales.
"Our nursery Smart Farm system was developed to target foreign markets where farmlands and weather conditions are poor." said President Kim Young-won. "We are going to become a company that occupies foreign nursery Smart Farm markets in advance within 3 years."
GAUS, which was established in January of 2000,is a company that has technical skills in automation and comprehensive control system fields. Until now, it had developed variety of agricultural products such as pile driver (farm tool that nails stakes with vibrating hammer), pruning saw, and LED for cultivation. In last year, it even developed automated system-based sewage-cleaning robots that can be controlled with cellphones.
Staff Reporter Jung, Jaehoon | jhoon@etnews.com