KBS is facing criticisms for not being able to meet its duties as a broadcasting company for disasters as it continues to postpone its HD DMB service. Because quality of SD DMB that is operated by ground-wave TV channels is not good, subtitles that are shown when disasters occur are not clearly shown.
Because KBS still does not have any plans to start HD DMB service even after recent earthquake, controversy regarding its public duties is expected to continue.
According to a broadcasting industry, KBS has still yet to decide on its HD DMB business during a governor meeting that was held recently.
Many voice their opinions by saying that KBS is not doing its duties as the broadcasting company that is in charge of broadcasting news about disasters. KBS is currently operating SD DMB that has low quality. Because its quality is poor, SD DMB cannot act as a media for disasters since it cannot show subtitles, which are must for broadcastings that are related to disasters, clearly.
KBS is not starting HD DMB service that has its quality upgraded for 2 months now and its stance has not changed even after earthquake. HD DMB that started last month is a major media for disasters and its quality is 12 times better than current DMB.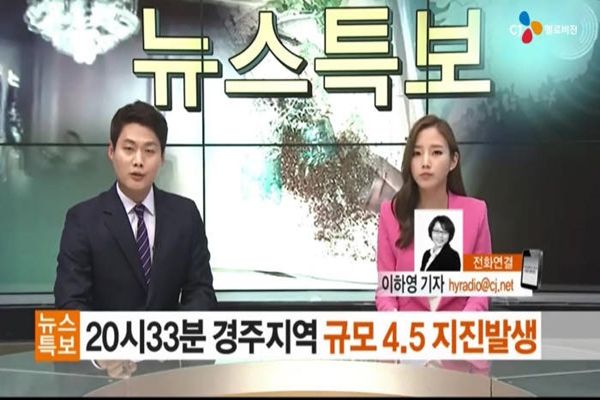 Quality problem that was regarded as DMB's biggest problem is improved. Because it uses radio signals unlike telecommunication, broadcasting does not discontinue even when number of viewers increases. Although there were problems regarding telecommunication when earthquakes happened, DMB was broadcasted without any problems.
"DMB is important when disasters occur since it does not discontinue by using radio signals." said Professor Lee Yeon of Sun Moon University. "As the broadcasting company that supervises disaster broadcasting, KBS needs to start HD DMB service."
When KBS was reapproved for DMB service in 2014, it made a promise that it will implement HD DMB service. "High-quality DMB service is part of KBS's public duty." said a representative for a broadcasting company. "It is not keeping its promise that it made when it was reapproved for HD DMB service.
KBS announced that it could not decide on HD DMB business due to reasons such as UHD mobile broadcasting and a problem of operating HD DMB and SD DMB at the same time. "Because we are currently examining many issues right now, we have yet to decide on the direction of our HD DMB service." said a representative for KBS.
3 small and medium DMB companies excluding 3 ground-wave companies started HD DMB broadcasting in last month.
Staff Reporter Jeon, Jiyeon | now21@etnews.com