Samsung Electronics is planning to outsource part of its fingerprint recognition modules for Smartphones to middle-grade companies as number of supplies has increased rapidly due to expansion of fingerprint recognition modules, which were only applied to flagship models in the past, towards middle and low-priced phones. As Samsung has decided to obtain components, which were produced within company, from outside companies, it is expected that an ecosystem of rear-end industries will also increase.
According to an industry on the 5th, Samsung Electronics will use fingerprint recognition modules that are supplied from outside companies starting from Galaxy A series that is expected to be released soon. Unlike other Smartphone manufacturers, Samsung Electronics had been producing its own fingerprint recognition modules. Currently only Samsung and Apple internalize fingerprint recognition modules. Samsung has internalized this function by developing and producing its own while Apple has internalized this function by buying off AuthenTec.
Samsung has been working with a middle-grade South Korean company for long time to outsource fingerprint recognition modules. This company has been developing fingerprint recognition modules according to requests from Samsung and supplying prototypes for a year or two. Although it could not satisfy standards of Samsung's quality early on, it is heard that this company recently was able to achieve performance that Samsung desires.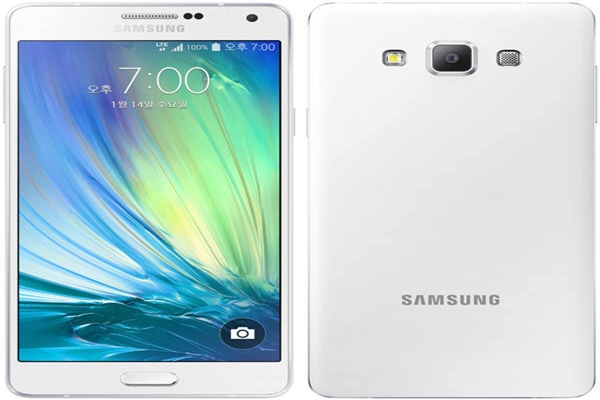 This company is going to be in charge of modularizing fingerprint recognition modules that corresponds to the final process of fingerprint recognition modules. These modules can be divided into chip (IC), algorithm, and module. This company uses Synaptics IC that Samsung is currently using while it is difficult for this company to use Samsung's algorithm since it is Samsung's own technology. While Samsung's major technologies remain untouched, this company will be in charge of final process such as coating, polishing and others that are similar to manufacturing process.
"This company is also a company that supplies variety of other components and has been working with Samsung for long time as an outsourcing partner." said a representative for this industry. "It has been consistently supplying samples of fingerprint recognition modules that will be used for middle and low-priced Smartphones."
Samsung is still going to maintain its production lines after outsourcing its modules. It is heard that Samsung's outsourcing partner will be in charge of part of modules that will be used for middle and low-priced Smartphones. Samsung is still going to operate main production lines including modules for flagship models. Samsung is planning to supplement part of supplies that is increasing from an outsourcing partner while maintaining all of its production lines and technologies.
A reason why Samsung Electronics is outsourcing these modules is because this module has become generalized. As fingerprint recognition function ins installed in middle and low-priced models, number of supplies has increased rapidly. As this component is installed in most of Smartphones that are produced by Samsung, there was a need for increase in production. Instead of extending its production lines, Samsung Electronics has decided to diversify its partners.
"Because supply and demand of individual components and information regarding out partners are sensitive matters, we cannot confirm anything." said a representative for Samsung Electronics.
Staff Reporter Song, Junyeong | songjy@etnews.com