There is a phenomenon of scarcity of OLEDs for Smartphones. Although Samsung Display if fully operating its production lines for rigid and flexible OLEDs, it is not meeting requests for supplies of OLEDs that are flooding in.
According to an industry on the 10th, Samsung Display recently received a request for supply of OLEDs for Smartphones from Xiaomi but it proposed timing of supply to after second half of next year. Realistically, this supply of OLEDs will be used for new products that will come out after second half of 2018. Xiaomi is at a situation where it has to prepare a different solution since it has become difficult for Xiaomi to catch up to its competitors that are beginning to use OLEDs more.
China's VIVO and OPPO, which have grown quickly by targeting young generations between age of 20 and 30, are also going through emergencies in supply and demand of OLEDs.
Although OPPO set a goal of shipping 60 million OLED Smartphones this year, it quickly adjusted that goal higher to 90 million and 100 million when there were positive reactions from markets. Last year, OPPO released 5-inch full HD Smartphone called R7 and 6-inch Smartphone called R7 Plus. In March of this year, it introduced 5.5-inch full HD OLED Smartphone called F1 Plus. Currently it is not selling R7 in the U.S. due to tight supply and demand of OLEDs.
A reason why demand for OLEDs is increasing in China is because OLEDs are starting to be used more for medium-priced models rather than flagship models. According to a market research company called IHS, while there were 21 Smartphone models excluding Samsung Electronics in 2014 that were equipped with OLED panels, this number increased to about 50 models in 2015. It is predicted that OPPO, VIVO, Huawei, Meizu, Micromax, Xiaomi, Hisense, KONKA, and HP will introduce Smartphones that have either rigid or flexible OLEDs this year.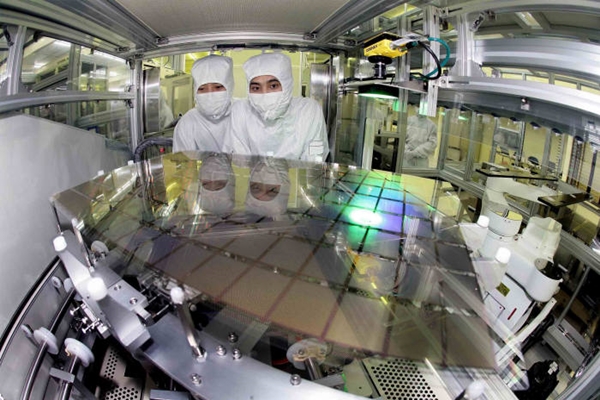 As it has become difficult to differentiate Smartphones in hardware, OLED display has risen as a strong weapon for Smartphone manufacturers to target consumers. Recently, Xiaomi used OLED for its low and medium-priced Smartphone called Redme Pro. Xiaomi's strategy to rise as one of top global Smartphone manufacturer and get out of low-priced brand also played a role.
Although Samsung Display started huge facility investments in early this year, most of them are for Apple's supplies. Due to this reason, a phenomenon where demands are not meeting supplies is expected to continue for awhile.
Industries are predicting that Samsung Display will secure additional 20,000 sheets and 30,000 sheets per month for A2 (5.5th generation rigid OLED) and A3 (6th generation flexible OLED) respectively through second stage of investment that is taking place this year. Currently Samsung Display has capabilities to produce 1.5 million sheets and 15,000 sheets per month for A2 and A3 respectively.
It is likely that 8 to 11 stages of investments are going to take place at A3 line until next year and that Samsung Display will convert its L7-1 LCD production line to OLED production line. It will also secure additional production capabilities of producing 190,000 rigid OLEDs and 130,000 flexible OLEDs per month. Because facility investments are expected to take place until 2018, Samsung Display will ultimately secure a capability to produce 180,000 flexible OLEDs per month.
"Samsung Display cannot respond to all demands from its customers since it needs to consider a possibility of lowering operation rates of its facilities as markets start to become stagnant." said a representative for an industry. "A fact that Apple is starting to use flexible OLEDs for its iPhones has become a clear reason why global markets are changing very quickly."
Staff Reporter Bae, Okjin | withok@etnews.com