It is heard that Samsung Display will carry out a reorganization of its group on the 15th of this month. It is predicted that Samsung Display will completely separate groups that are in charge of LCD and OLED business respectively and this will be the first personnel change since Vice-Chairman Kwon Oh-hyeon of Samsung Electronics took the CEO position for Samsung Display in April of this year. There are predictions that this will be a turning point where Samsung is quickly changing focus of its display business from LCD to OLED.
According to an industry on the 5th, Samsung Display is currently pushing for a reorganization that will separate LCD and OLED businesses. Although they work under separate departments, Samsung Display is going to separate quality and module groups, which had been working for both businesses, this time. Currently a discussion is taking place to see which practitioners belong to which department and a final decision will be carried out on the 15th.
A reason why Samsung Display wants to separate LCD and OLED departments clearer than before has not been confirmed yet. However it seems that Samsung Display has made such decision to respond to display markets that are changing rapidly. Samsung Display is trying to strengthen independent profitability and increase level of responsibility for each department while competitions in LCD markets are becoming fiercer and OLED is making rapid surge. This can be seen as Samsung Display's plan to give them more independence while also asking for more responsibilities.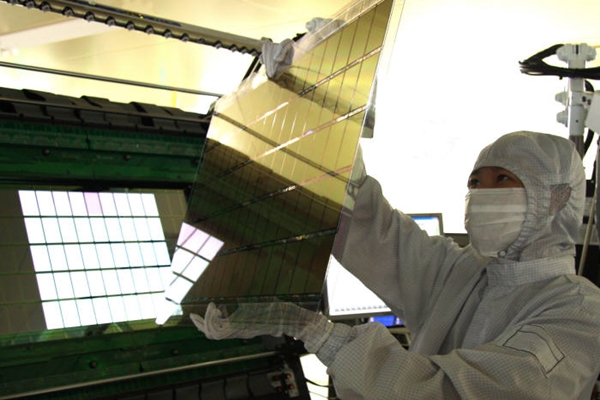 Actually LCD and OLED businesses are having performances that are contrast to each other. Samsung Display made $233 million (270 billion KRW) in operating loss in first quarter of this year and LCD department was the main cause of operating loss. On the other hand, OLED department helped reducing amount of overall loss by recording surplus.
It is heard that Samsung Display is also looking to relocating its employees. There is a high chance that Samsung Display will focus on assigning most of employees at OLED department by moving LCD developers for laptops and monitors to OLED department. If this is the case, it is inevitable that LCD department will lose many of its employees.
Some people believe that Samsung Display will separate LCD department completely from its company. They believe that personnel movement is happening in July, which is rare, so that Samsung Display can preliminary act on separating LCD department at the end of this year. A scenario of LCD department separating from Samsung Display correlates with Samsung's plan of selling LCD equipment and converting LCD lines and this kind of scenario is not only happening a lot in display industries, but it is also happening in stock industries.
Samsung Display announced that it cannot know any of its plans on reorganization and personnel movement in advance.
Staff Reporter Yun, Keonil | benyun@etnews.com & Staff Reporter Bae, Okjin | withok@etnews.com