Samsung Display and LG Display have begun to expand range of OLED markets. While Samsung Display has started mass-producing OLED panels for laptops, LG Display has secured Xiaomi as its first foreign customer in Smartphone markets in where LG Electronics was its only customers for LG Electronics' G-Flex. Although they are not mass-producing huge amount as of right now, it is meaningful that they both have entered markets that they weren't able to enter before.
According to an industry on the 14th, HP has recently released its laptop that has Samsung Display's OLED panel. This product was first introduced at CES 2016 that was held in January. For an official release of this product, Samsung Display had been working with HP about schedules on supplying its panels and adjusting and preparing supplies and production schedule.
HP's 'Spectre x360' has 13.3-inch OLED display and it is thinner than a laptop based on LCD display and weighs 50g less. HP also explained that its color reproduction power is 103% compared to 72% for LED displays.
This laptop is designed for experts in image editing, photography, and graphic and is going to be sold at $1,499 (1.75 million KRW).
It had been difficult to apply OLED panels to laptops due to burn-in problem. Due to this problem, there are incidences where fixed images such as window tab at the bottom of a screen leave afterimage even when a screen is changed. However as technologies involving OLED materials are developed and overcome most of burn-in problems, they are starting to be applied for laptops and monitors.
LENOVO and Dell also introduced OLED-based laptops and monitors and are preparing for official release of these products. "We are currently mediating schedules on supply of panels while working with manufacturers." said a representative for Samsung Electronics.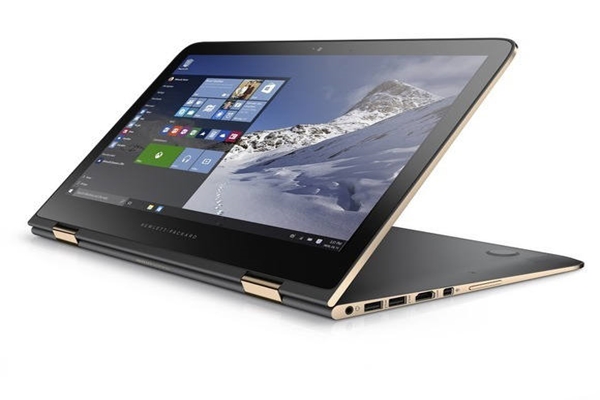 LG Display is planning to enter Smartphone markets that it was not able to enter before. Since they are focusing on large OLED TVs, they are going to first knock on door of markets for Smartphones with sizes of 5 inches or less rather than markets for laptops and monitors with sizes between 10 and 20 inches.
Its first foreign customer is going to be Xiaomi from China. After working with Xiaomi in developing and supplying Edge Displays, LG Display has finally settled to supply its panels to Xiaomi for its new Smartphone starting from end of this year. It is heard that LG Display will also supply its Edge Displays to Huawei.
LG Display is also preparing to supply OLED lights for vehicles. Audi introduced its 'TT RS Coupe' with OLED taillights at Beijing Motor Show in April for the first time. LG Display had supplied its OLED lights to Audi and is planning to supply panels according to the official release date of this vehicle. LG Display is going to supply OLEDs for both vehicle's interior display and inner and outer lights.
Industries are predicting that there will be increase number of fields that choose OLEDs starting from this year. Although there are still limitations to OLED materials such as lifespan and brightness, they can definitely provide better aesthetic effects than LCDs.
"Although Samsung and LG Display are not mass-producing huge amount as of right now, it is meaningful that they have both entered a market with high entry barrier." said a representative for an industry. "If more users recognize strengths of OLEDs, OLED panels will start to become more popular in markets."
Staff Reporter Bae, Okjin | withok@etnews.com