South Korean businesses are pursuing after Japan's TOKKI in organic evaporation equipment market for flexible OLEDs that is being dominated by TOKKI. There are many successful incidences where SUNIC System, YAS, and SFI had supplied relevant equipment to Chinese panel manufacturers and delivered equipment for mass-production to South Korean businesses. To prepare for mediation of schedule for facility investments, panel manufacturers are contemplating about slowly changing from single supplier system to multi-supplier system.
According to an industry, SUNIC System and YAS signed off on contracts with LG Display about supplying their organic evaporation equipment for flexible OLEDs. SFI had supplied evaporation equipment that was worth about $44 million (51.9 billion KRW) to China's Truly last year.
Organic evaporation equipment is the most important equipment for front-end process of flexible OLEDs. It has technical skill that is able to form thin-films in an even manner, and TOKKI has an unrivaled position in this field. It is heard that Samsung Display is only using equipment from TOKKI to produce flexible OLEDs.
Although panel manufacturers are preferring equipment from TOKKI over others due to yields and others, it has not been easy to allocate equipment from TOKKI recently. This is because Samsung Display had ordered equipment in advance as it started making large-size of facility investments and has occupied this equipment in advance. It is heard that China's BOE had had difficulties in securing TOKKI's equipment as it started making investments in mass-production of flexible OLEDs.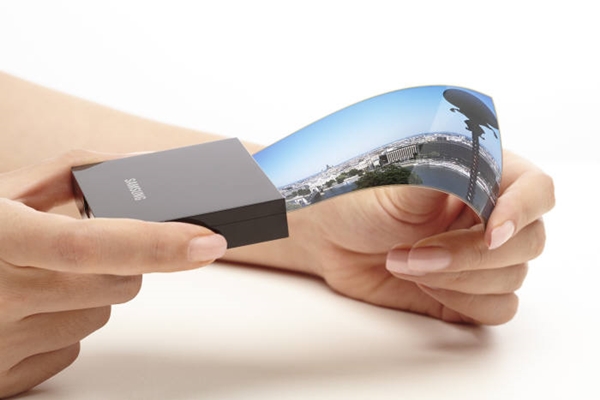 Panel manufacturers have to worry that equipment from a particular manufacturer is occupying unrivaled position in a market. Even if it is equipment with most excellent functions, lines that use same equipment can be affected if there is a problem with operation at an actual line. Panel manufacturers should maintain multi-vender strategy where they can receive equipment with same performance from many equipment manufacturers if they do not go through problems regarding facility production and allocation of equipment.
LG Display has recently stopped asking for equipment from TOKKI in flexible OLED markets. LG Display has decided to introduce SUNIC System's equipment for its automobile OLED production line that is going to be built in Gumi. It is heard that LG Display has chosen equipment from YAS for OLED lines for lightings and it is likely that it will use TOKKI's equipment for new lines that will be built in Paju.
Although LG Display has introduced multi-vender policy since it was not able to allocate enough equipment from TOKKI, this will be an opportunities for South Korean equipment manufacturers to grow in organic evaporation equipment markets.
"Although LG Display had had difficulties allocating TOKKI's equipment, it is now able to push forward schedule for facility investments as it has decided to receive equipment from South Korean equipment manufacturers." said a representative. "If LG Display and Samsung Display, which are leaders in global OLED market, introduce South Korean equipment and are able to successfully mass-produce flexible OLEDs, chances of South Korean equipment manufacturers entering foreign markets will grow."
SFI had supplied large amount of evaporation equipment to Truly last year for Truly's 4.5th generation flexible OLED line. It is currently seeking for new customers with Chinese businesses such as BOE, CSOT, Truly, Visionox and others that are preparing for making facility investments for flexible OLEDs at the center. It has huge expectation in its growth in the future as it had supplied biggest amount of OLED evaporation equipment out of all South Korean equipment manufacturers.
SNU Precision is considering about supplying its OLED evaporation equipment to China's BOE and Visionox. Invenia has also developed new OLED evaporation equipment and is pushing to supply this equipment to panel manufacturers.
Staff Reporter Bae, Okjin | withok@etnews.com