South Korea's rear-end businesses such as outsourcing packaging and testing businesses that have Samsung Electronics and SK Hynix as their major customers are reducing size of their businesses as market situation for memory is becoming worse due to de-growth of PC markets and stagnant sales of Smartphones.
Rear-end process in semiconductor indicates a series of steps where a board and wafer disc that is finished with front-end processes such as wafer manufacturing and others are electrically connected, cut, and put on a cover. In South Korea, businesses such as Hana Micron, SFA Semiconductor, WINPAC, Signetics and others received supplies that went through rear-end process from Samsung Electronics and SK Hynix and carry out their businesses.
According to an industry on the 27th, Hana Micron recently reduced wages of its executives and employees by 10 to 30% according to their positions. It is heard that many employees naturally resigned during this process. A reason why Hana Micron had carried out such solution was because amount of supply of memory packaging from Samsung Electronics, which is its biggest customer, greatly decreased. Samsung Electronics have outsourcing customers be in charge of amount of supply of packaging that is not able to be processed from its factories in Onyang. If supply of memory decreases due to worsened market situation, amount of supply for outsourcing customers also decreases right away. Although Hana Micron was not affected greatly during first quarter, it is expected that it made deficit during first quarter.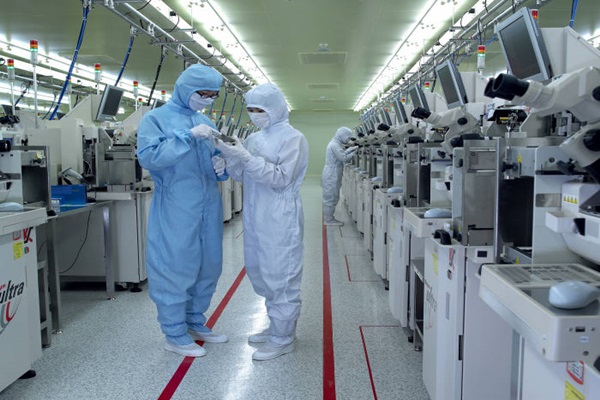 SFA Semiconductor (previously STS Semiconductor), which was bought by SFA from Bokwang Group last year, had to cut more than 200 employees to reduce fixed costs during a process of being bought out. It is currently focusing on self-efforts such as formation of variety of task forces to reduce cost throughout entirety of its company.
Number of employees for WINPAC, which has SK Hynix as its major customer, is also greatly reduced. At the end of 2015, there were total of 278 employees that is 20% reduction compared to previous year. WINPAC made $4.96 million (5.7 billion KRW) of deficit last year and is currently diversifying its customers based on South Korean fabless manufacturing companies.
Businesses had shown mixed emotions based on products. Signetics is showing stable management structure since its percentage of sales from system semiconductor is higher than Hana Micron, SFA Semiconductor, and WINPAC. NEPES, which only carries out system semiconductor packaging business, has established an aggressive management plan to increase its sales this year by more than 30%.
"Because huge corporations in South Korea are carrying out high-value mobile embedded packing process on their own, it is hard to expand businesses only in memory packaging field." said a representative for this industry. "Although profitability might be low at the moment, they need to focus more on system semiconductor field and diversify their customers with foreign businesses at the center."
Staff Reporter Han, Juyeop | powerusr@etnews.com