LG Display is making a facility investment into flexible OLED during second quarter of this year and this is an investment that is pushed by about 6 months from initial plan. It is seen that LG Display is making early investments as it was able to solve a problem regarding supply and demand of organic deposition equipment, which is major equipment for corresponding process.

According to an industry on the 26th, LG Display is going to start making facility investments into flexible OLED for its E5 Line in Gumi shortly. It is going to place an order for its facilities at the latest by first half of this year so that it can start mass-producing flexible OLEDs in first half of next year.

It is heard that LG Display is going to make facility investments into its E5 Line in Gumi and lines in Paju in this year and first half of next year respectively. Production capacities of its lines in Gumi and Paju are 7,500 sheets per month and 15,000 sheets per month respectively. It is heard that LG Display is investing about $2.61 billion (3 trillion KRW) into its facilities over this year and next year.

Initially, it was unclear whether LG Display was able to make such investments by end of this year. LG Display used to receive organic deposition equipment from Japan's TOKKI in the past. However as Samsung Display made huge investments into deposition equipment and preoccupied supplies for next 3 years, it had trouble with supply and demand of such equipment.

However it is heard that LG Display was able to make a contract with TOKKI recently about receiving only partial amount of equipment. TOKKI's equipment will be stored in LG Display's lines in Paju, which will be invested into starting from next year. There are also rumors that LG Display is thinking about introducing Kateeva's equipment that uses inkjet printing method.

LG Display's lines in Gumi will use domestic equipment that will be provided by SUNIC System.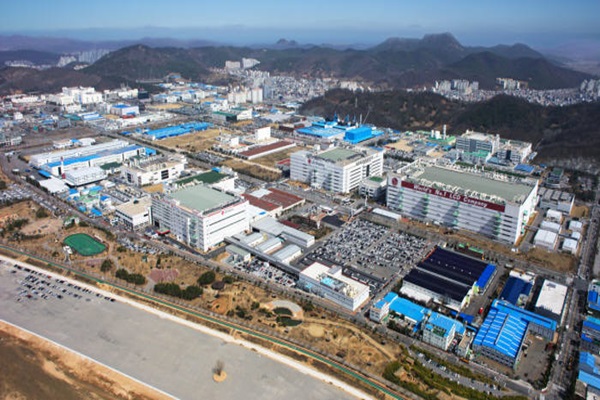 Industries are predicting that LG Display will produce flexible OLEDs for vehicles and Smartphones at its E5 Line. LG Display is first going after automobile markets because demands for panels for vehicles are more urgent as Apple is still discussing about supply of panels for its next iPhone. Industries are predicting that LG Display will mostly produce panels for Smartphones at its 6th generation facilities that will be built at Paju. There is a high chance that products for iPhones will be produced at these facilities, and industries are predicting that LG Display will finish technical discussion with Apple and sign an official contract regarding supply of panels in second half of this year.

LG Display will also start making investments into OLED lines for 4th generation lightings. Its goal is to mass-produce flexible OLED lightings for vehicles as well as produce OLED lightings for construction. Industries are predicting that LG Display is planning to narrow the gap between itself and Samsung Display and broaden the gap between itself and Chinese panel manufacturers by making facility investments into flexible OLEDs. Samsung Display has already started making facility investments into flexible OLEDs. Because size of investments is huge and because Samsung Display has plenty of experience in supplying rigid OLEDs for Smartphones, Samsung Display has prepared bases that will help Samsung Display preoccupy small and medium-sized OLED markets.

LG Display has no choice but to speed up investment process. Although it is the leading company in panel markets for large OLED TVs, method of technologies for small and medium-sized TVs is totally different. Even though it is the primary supplier that supplies IPS LCDs to Apple, it has to give up its position to Samsung Display if IPS LCD changes to OLED panel. It is in a situation where it needs to make maximum investments and speed up development process of technologies.

"We are planning to announce shortly about actual size of facility investments of all OLED facilities including OLEDs for lightings." said a representative for LG Display.

Staff Reporter Bae, Okjin | withok@etnews.com