TMax Soft and Hancom, which are duumvirates of South Korean package SW (software) industry, have grown their businesses by more than two-digit percentage although related markets are not doing well. There is a high chance that they might be able to make $86.2 million (100 billion KRW) of sales this year.

According to Data Analysis, Retrieval and Transfer System on the 7th, sales of TMax Soft and Hancom of 2015 increased by more than 10% compared to 2014. Considering that overall market last year only grew by about 5%, their growths exceeded expectations.

TMax Soft's last sales were $77.9 million (90.4 billion KRW), which were 13% increase from previous year. Upswing in sales of 'Tibero', which is its major solution that takes up almost 20% of overall sales, positively affected its sales.

Its operating profit and net profit were $16.5 million (19.1 billion KRW) and $6.21 million (7.2 billion KRW) respectively. These profits either decreased little bit or stayed the same as the ones from previous year.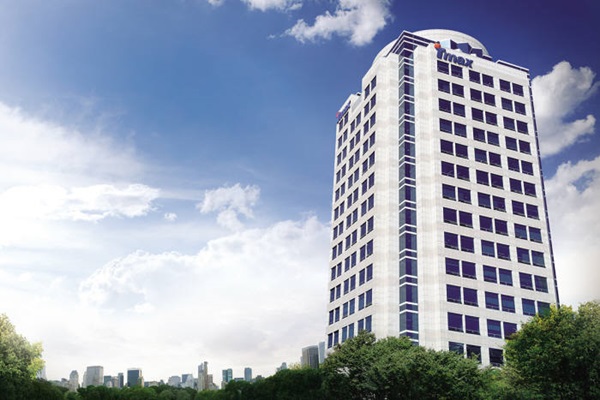 Reasons why its operating profits did not increase are due to R&D and hiring of new employees for release of new products. Its sales in foreign countries were $7.59 million (8.8 billion KRW) and this took up about 9% of overall sales.

Its goal this year is to make $99.1 million (115 billion KRW) in sales and it is about 27% higher than last year's goal. To grow its domestic business, it is going to focus on establishing local businesses. Including its branch in Jungbu, it established additional regional headquarters in Yeongnam and Honam recently. It is going to hold local roadshows with Tibero at the center starting from this May and it will also strengthen its marketing for DB (database) managers.

TMax Soft is also going to strengthen its sales from other countries that will replace domestic market and has set a goal of making $51.7 million (60 billion KRW) from foreign businesses this year. It is going to put all of its capabilities in Tibero per foreign branch and open-frame (migration solution) businesses. A corporation that it co-established with China's Inspur is also going to regularize its business towards financial organizations in China. DBMS, middleware and OS (operation system) that is seen as major system SW are also going to be released in second half of this year.

"We will be able to easily make $86.2 million (100 billion KRW) of sales this year." said a representative for TMax Soft. "If sales from foreign businesses such as China, India, Brazil and others come in regularly, we will grow even much faster."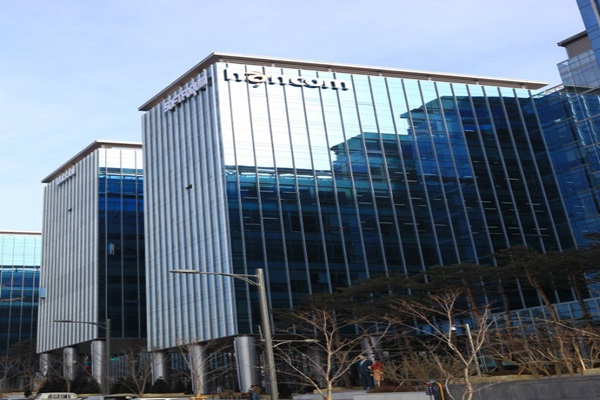 Hancom is also on the verge of making $86.2 million (100 billion KRW) of sales due to growth of business from last year. Last year's sales were $72.9 million (84.5 billion KRW), which is 11% increase from previous year. Its operating profit and net profit were $25.5 million (29.6 billion KRW) and $21.0 million (24.4 billion KRW) respectively and they both increased a bit from previous year. Growth of mobile office by 66% from previous year affected Hancom's operating profit.

Its sales from foreign countries last year were only $1.81 million (2.1 billion KRW). It released 'Office Neo', which targets global markets, early this year and is going to regularize its business mostly in South America and China. There is a high chance that it will make $86.2 million (100 billion KRW) of sales if its Cloud strategy and foreign businesses become successful.

"We will be able to record a high growth ratio if Hancom's Office Neo and translation solution business through its affiliate called Hancom Interfree become successful." said a representative for Hancom.

It is very meaningful to make $86.2 million (100 billion KRW) of sales in package SW markets that are dominated by Oracle and Microsoft (MS). It will be a turning point where they are able to break monopolistic structure by foreign businesses and secure sovereignty in technologies.

However there are some obstacles that they need to overcome. They need to quickly respond to IT environment that is switching over to Cloud and others. More than 30% of sales of many of South Korean SW businesses depend on public markets and this is why diversification in profit is required.

"While many South Korean package SW businesses cannot distinguish themselves from being pushed over by foreign businesses, it is meaningful that Tmax Soft and Hancom are able to become businesses that are able to make $86.2 million (100 billion KRW) of sales." said Choi Moo-lee who is a top researcher for SW Policy Research Institute. "South Korean package SW businesses need to create new services by using Cloud and others and expand their sales network towards all industries and not just focus on public markets."

Staff reporter Jung, Yangchow | jungyc@etnews.com