Number of people that made reservations for Tesla's electric vehicle 'Model 3', which is less pricey than Tesla's previous vehicles, surpassed 250,000 in just 4 days. Tesla has made $261 million (300 billion KRW) in just reservations. If all of these reservations lead to actual purchase, Tesla will make $8.71 billion (10 trillion KRW) in sales and will write a new history in global Cloud funding.

CEO Elon Musk of Tesla Motors made an announcement on the 3rd at 5 A.M. (Korea time) on its Twitter that there are about 253,000 people who made reservations for Model 3. This is just 3 days removed since Tesla started preliminary contracts on the 31st of last month (U.S. eastern time). Model 3 has started riding popularity as 180,000 people made reservations globally including South Korea and others on the 1st day. Because one person has to deposit $1,000 for Model 3, deposits sum up to $261 million (300 billion KRW).

"This will be recorded as the most successful Cloud funding as Tesla has secured potential sale of $8.71 billion (10 trillion KRW) in shortest time historically." said Center Director Kim Kwang-hyun of DCamp.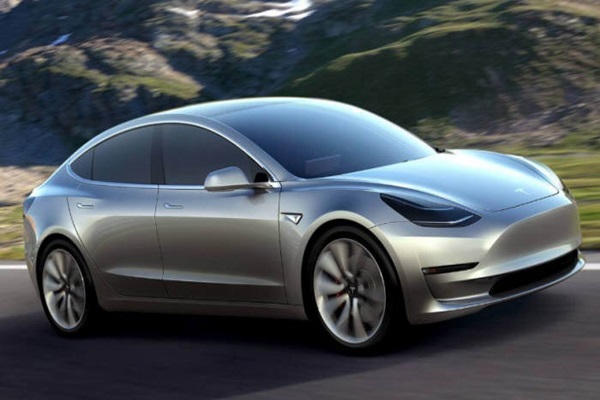 If Tesla sets sale price of Model 3 in South Korea as $35,000 (about 40 million KRW), one can purchase it at about $17,400 (20 million KRW) in South Korea because he or she can receive funding ($10,500 - $16,600 (12 million to 19 million KRW)from Ministry of Environment and local governments.

Unlike other electric vehicles from Tesla, Model 3 is included as a candidate that might receive funding from South Korean Government. Tesla's previous models did not receive funding since Ministry of Environment only gives out funding for electric vehicles that can be fully charged within 10 hours by using low-speed charger (7kWh). Because both Model S and Model X use at least 80kWh batteries, it took longer than 10 hours to fully charge both models. On the other hand, Model 3 will be released in two models that will have 44kWh and 66kWh batteries, and it will take maximum of 9 hours to fully charge them. Tesla announced that Model 3's 0 to 100, which is a time it takes for a vehicle to reach 100 km/h, is only 6 seconds and that it can drive up to 215 miles (346 km) after charging it just once.

"There won't be any problems with funding for Model 3 if it passes safety and environment certifications just like other previous electric vehicles." said a representative for Ministry of Environment.

Staff Reporter Park, Taejon | gaius@etnews.com