'Battle of Thickness', which has businesses to make their LCD panels thinner, has started. As price of LCD continues to drop, reduction of production cost has emerged as a main problem to be solved. If thickness can be reduced, not only can businesses reduce cost of raw material, but they also can reduce distribution cost since weight is also going to be reduced.

Samsung Electronics recently applied a new process that reduces thickness of LCD glass substrate from 0.6t (mm) to 0.4t. Although thin glass substrate with thickness of 0.4t was mostly used for small and medium-sized IT devices such as Smartphones, tablets, laptops and others, businesses have started using it for large LCD panels to reduce cost of material, distribution and others.

Glass substrate, which covers TFT, liquid crystal, and color filter, is used on top and bottom in total of two glass substrates. To implement total thickness of 0.4t, weight of top and bottom glass substrates need to be 0.2t each.

If thinner glasses are applied, panel manufacturers are not only expecting that unit cost of glass substrates will decrease, but they are also expecting that cost of material that is used to manufacture glass substrates, cost of distribution and others can be reduced significantly.

The problem is yield. Since it was used mostly for small and medium-sized panels at first and now used newly for 8th or bigger generation panels, yield is starting to decrease.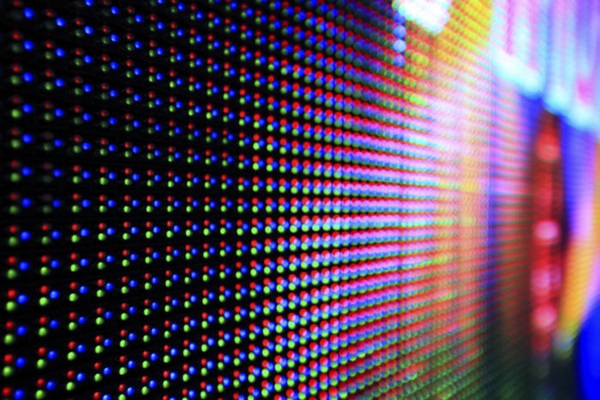 "Although we can repair with laser if there is fault with part of a panel, thin glass substrate can break during process." said a representative of this industry. "Because we have to throw away all corresponding panels if glass is broken, it affects yield significantly in a bad way."

Panel industries are carefully examining movements made by Samsung Display. LG Display is also looking for a way to solve issues with yield before they start using 0.4t glass substrate.

"If new process is applied, it is inevitable to encounter temporary problem with yield." said a different representative of this industry. "Although they have to deal with low yield for now, they will overcome this problem and have 0.4t glass substrate be a major part in large LCD markets.

China's BOE and Taiwan's AUO are also pushing to introduce 0.4t glass substrate. BOE decided to establish production facility for 10.5th Generation glass substrate in Hefei with Corning in December of last year and signed off on a long-term supply contract of 0.4t 8.5th Generation 'Eagle XG Slim'.

AUO is planning to introduce 0.4t glass substrates starting from 2018. Although it is not making any decisive moves, this is part of its strategy to increase its competitive edge by reducing production cost to stand up to Chinese businesses that are starting to lean towards large panels.

Increasing production's efficiency by reexamining operation of 4th and 5th Generation production lines for panels is also another way to reduce cost. LG Display is currently preparing to operate 3.5th Generation P2 Line and 4th Generation P3 Line, which are located in Gumi, again and is examining variety of methods such as converting OLED production line for lighting, selling worn-out equipment and others.

Samsung Display sold entire equipment from L5 Line, which produces 5th Generation LCDs, to Chinese businesses early this year. Industries are predicting that there's a high chance that Samsung Display will also sell L6 Line, which is also same 5th Generation. L6 Line is currently being converted to oxide process.

A reason why LG Display and Samsung Display are reexamining operation of 3rd, 4th, and 5th LCD Lines is due to efficiency of production. It is easier to produce large panels at a minimum cost if operations are taking place at 7th or higher lines.

Market research company called IHS is predicting that oversupply of LCDs will continue until 2018. Due to this problem, LCD panel manufacturers are actively trying to increase efficiency of production and to reduce cost by converting processes, restructuring and selling worn-out lines, carrying out M&A between businesses and others.

Staff Reporter Bae, Okjin | withok@etnews.com