Samsung Electronics is going to mass-produce 17 million Galaxy S7 series during first quarter. This amount is larger than sales volume of Galaxy S6 and Galaxy S4 during their first quarters since their releases. Although output and sales volume have different meanings, Samsung Electronics is estimating that Galaxy S7 will have higher sales volume than Galaxy S6 and Galaxy S4.

According to industry on the 25th, Samsung Electronics is planning to produce total of 17.2 million Galaxy S7 and Galaxy S7 Edge between month of February and April.

About 5 million, 7.7 million, and 4.5 million Galaxy S7 and Galaxy S7 Edge are scheduled to be produced in February, March, and April respectively. A reason why output increases between February and March and slightly decreases in April is because demands are usually focused during the early phase of new products' release. It is heard that total of 9.9 million Galaxy S7s and total of 7.3 million Galaxy S7 Edges will be produced within these 3 months.

According to a market research company called Counter Point Research and Hana Financial Investment Co., Ltd., first quarter sales volume for Galaxy S6 was 15.80 million while first quarter sales volume for a previous model called S4 was 15.20 million.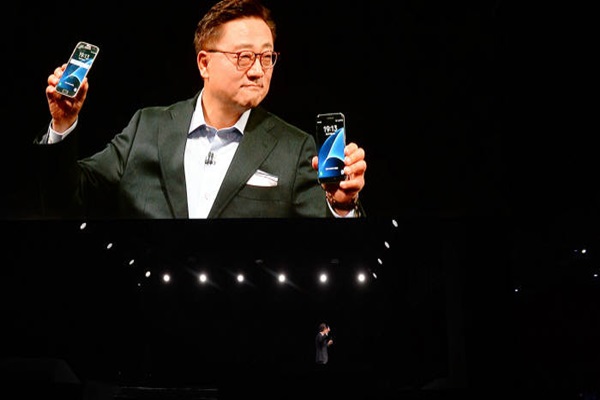 Galaxy S6 that was released in 2015 and Galaxy S4 that was release in 2013 are seen as the most successful models out of Samsung Electronics' Galaxy S series.

Because Samsung Electronics is bearing mind of success that Galaxy S6 and Galaxy S4 had brought, it is planning to produce more Galaxy S7s than Galaxy S6 and Galaxy S4.

"Although actual sales volume is to be seen, Samsung Electronics believes that initial response of Galaxy S7 will be positive if we were to look at its production size." said a representative for this industry.

Samsung Electronics is not revealing too much information regarding sales goal, performance, and strategies.

A representative for Samsung Electronics rejected confirmations by saying that it cannot show any plans on production of new products.

However this production plan has same context as the recent comment that was made by President Ko Dong-jin who oversees Samsung Electronics' Smartphone business.

"Although I cannot give you detailed numerical values, it seems that Galaxy S7 will have better results than Galaxy S6." said President Ko at a press conference that was held in Barcelona on the 22nd (Spain time). "All of our customers and partners are expecting a lot from Galaxy S7."

It is heard that Samsung Electronics is going to produce Galaxy S7 and Galaxy S7 Edge in 6:4 ratio. Samsung Electronics had suffered disruption to sales of Galaxy S6 Edge due to lack of dual edge displays last year and has decided to supplement this problem by strengthening supply and demand of its products.

Only Samsung Display mass-produces and supplies world's only dual edge displays.

Staff Reporter Yun, Kunil | benyun@etnews.com