Samsung Enters a State of Emergency
Taiwan's TSMC has won a battle against Samsung Electronics and is going to produce 10-nano application processors (AP) that will be installed in Apple's upcoming iPhone7. Samsung Electronics has entered a state of emergency system to prevent declination of rate of operation of factories. Samsung Electronics is aiming for an all-out-war in 14-nano foundry business by going after middle-rank chip businesses in China and Taiwan instead and it is also going to focus its capabilities on maintaining supplies of Qualcomm's 10-nano. It is also important for Samsung Electronics to plan out high-intensity innovations so that it can take back Apple's supplies in 7-nano.

According to semiconductor IP and EDA industries on the 10th, Apple has entrusted TSMC with all production of next 10-nano AP called 'A10'. A10 is so called a brain of iPhone7, which is expected to be released in this fall. TSMC is planning to enter a state of mass-production system of 10-nano chips starting from June.

"TSMC has taken all of Apple's supplies in 10-nano and such plan was already confirmed in second half of last year." said a high-ranking executive in EDA industry. A high-ranking representative of semiconductor IP industry said that this story was already known in rear-end industry of semiconductor in Taiwan.

After encountering such intelligence in second half of last year, Samsung Electronics' System LSI Business Department confirmed that it lost its battle against TSMC.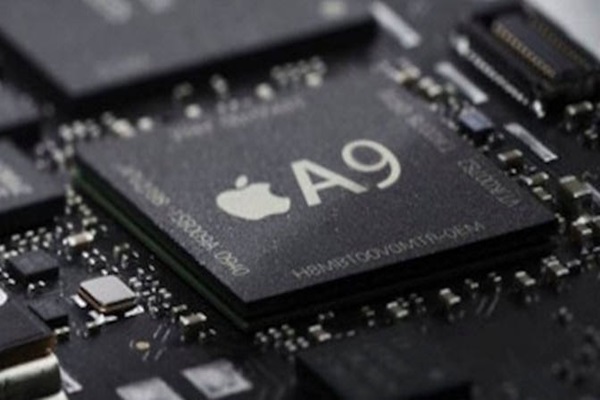 "Although normally cooperation for design and production takes place a year before, Apple has not really said anything and Samsung had checked whether or not a rumor that all of Apple's supplies have gone over to TSMC is true." said a representative who is familiar with Samsung's inside. "Although there is still 10-nano this year, it is heard that Samsung Electronics is planning to develop 7-nano process first."

Just like 20-nano, 10-nano process is going to be a process that is going to be 'passed through'. It is heard that both Samsung Electronics and TSMC are not planning to develop derivative processes because only Apple, Qualcomm, and Samsung Electronics (Exynos) are going to use 10-nano process. 28-nano, and 14 and 16-nano processes were maintained for long time because derivative processes with high performance that require lesser electricity were developed. 7-nano process is also a process that will be maintained for long time. Samsung Electronics is planning to either take back all of part of Apple's supplies in 7-nano process.

With contract manufacturing of Apple's chips on the line, fights between Samsung Electronics and TSMC are keep on taking place. Apple had entrusted TSMC with all of production of 20-nano A8 Chips that were installed in iPhone6 series, and this hurt Samsung Electronics significantly. Sales of Samsung Electronics' System LSI Business Department had reduced greatly in 2014, and it had made huge amount of loss.

Samsung Electronics, which was grinding its teeth at the fact that it had lost its battle against TSMC, had taken back half of Apple's supplies by quickly establishing mass-production system of 14-nano process. Qualcomm had also entrusted Samsung Electronics with production of 14-nano Snapdragon 820 Chips. At this, TSMC was looking to get even and it had promised that it will win its battle in 10-nano process. Eventually it was able to win a contract of all of Apple's supplies.

Samsung Electronics is hoping that its nightmare in 2014 does not take place again. Although it will not be hard as last time since it still has Qualcomm's supplies, there is an emergency in declination of rate of operation.

If rate of operation decreases, strategies on managing facilities also change. As Apple's supplies have decreased, Memory Business Department ha taken control of 17 Line (S3), which is in Hwasung, that was built only for System LSI. Currently D-RAMs are produced at this facility. Although second-stage of extension was planned for System LSI, there is a high chance that investment will be postponed if rate of operation of foundry decreases. Even though developing 7-nano process in advance is important, maintaining supplies of Qualcomm's 10-nano is the most urgent problem.

System LSI Business Department has been checking for its management efficiency starting from beginning of this year. According to situations of contracts of one or two businesses, there will be corrective measures that will effect all of business department's performance.

Regarding Apple's AP matter, a representative for Samsung Electronics said that it cannot discuss anything about its customers.

Staff Reporter Han, Juyeop | powerusr@etnews.com