Hyundai chose SUV as a fuel cell electrical vehicle (FCEV) that will be mass-produced in 2018. Hyundai's goal for mileage for FCEV that will be mass-produced in 2018 is 800km, which is twice that of Hyundai's current fuel cell vehicle called Tucson ix.

Because many global automobile industries are recently introducing fuel cell vehicles one after the other, customers will have variety of fuel cell vehicles to choose from in 2018. "New fuel cell vehicle that is currently being prepared at our research institute is SUV just like Tucson ix model." said a high-ranking official related to Hyundai on the 18th. "We are going to introduce it in 2017 and mass-produce it on full-scale in 2018."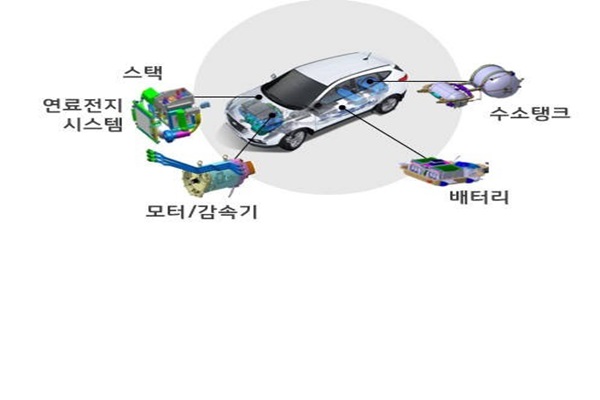 Fuel cell vehicles use electricity that is made by reacting hydrogen with oxygen as its power. Because it produces its own electricity by using oxygen and without any supplies from external electricity, it does not emit any air pollutants but just water.

A reason why Hyundai chose its next fuel cell vehicle to be SUV is because it is convenient to install other components such as stack, hydrogen tank and others to SUV. Because Honda and Toyota are pushing sedan-type fuel cell vehicles, it is predicted that SUV can be a point that will differentiate Hyundai from them. It seems that Hyundai is focused on SUV that is relatively less sensitive to size of components and more advantageous to increase performance since Hyundai wants to increase its mileage by twice that of Hyundai's current fuel cell vehicle.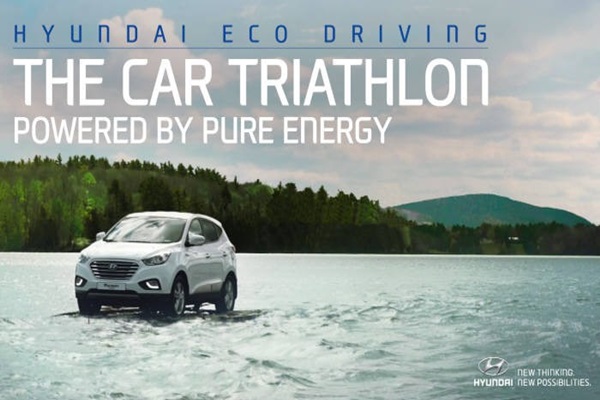 Tucson ix, which is a fuel cell vehicle that Hyundai is currently mass-producing, has maximum speed of 160km/h and takes 12.5 seconds to reach 100km/h from complete stop. Its mileage is 415km with just 1 charge. Although it is world's first mass-produced vehicle, it is currently being mass-produced at a pilot line in small amount.

It is predicted that 2018 model will be a first vehicle that will be mass-produced at mass-production line. Through this, prices can also be greatly reduced. Last year, South Korean government announced that one can purchase a fuel cell vehicle, which can be purchased for about $41,330 (50 million KRW) currently, for later-end of 30 million KRW ($24,798) and front-end of 30 million KRW in 2018 and 2020 respectively with funding and reduction of vehicles' prices. To make this announcement come true, South Korean Government is planning to reduce fuel cell vehicle's price from $70,260 (85 million KRW) right now to $49,595 (60 million KRW) in 2018, and $41,330 (50 million KRW) in 2020. Because Toyota's fuel cell vehicle called Mirai only costs about $49,595 (60 million KRW), Hyundai needs to reduce fuel cell vehicle's price through mass-production to compete against its competitors.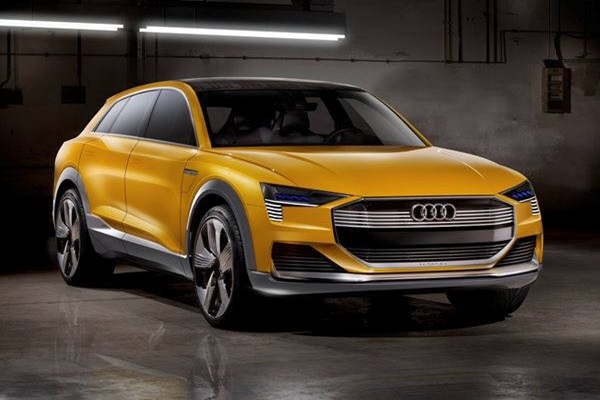 It is urgent to secure competitive edge in price and mileage since other global businesses are starting to make moves also. In last Spring, Honda had introduced 'Clarity' that can drive for more than 480km with just 3 minutes of charge and is planning to release it this year. Audi had introduced its concept-car called 'h-tron Quatro' that can drive up 600km with just 1 charge at Detroit Motor Show last week.

"It is going to take time for fuel cell vehicles to be popularized since it is expensive to construct charging infrastructures." said a person related to this industry. "Nevertheless FCEVs are ultimately the most eco-friendly vehicles, vehicle industries have no choice but to compete to respond to environment standards."

Staff Reporter Mun, Bokyung | okmun@etnews.com (specializes in articles related to vehicles)