Samsung and LG to Invest $12.8 Billion for Facilities for 2 to 3 Years
Samsung and LG Display are going to supply OLEDs to Apple. They were able to achieve big settlement with them now having to just write signatures on final contracts. To mass-produce flexible OLEDs for next iPhones, Samsung Display and LG Display are going to invest total of $12.8 billion (15 trillion KRW) for 2 to 3 years.

According to industries on the 29th, Apple has entered final stage of contracts regarding receiving supplies of OLEDs from Samsung Display and LG Display. LG Display, which had had experience in delivering panels to Apple, has had relatively smooth contract discussions. It is heard that all that LG Display has left to do is now to sign on final contract.

It is predicted that LG Display will reduce amount of investments for facilities by changing current LCD lines to flexible OLED lines.

LG Display is currently discussing about first supplying 30,000 flexible OLED panels per month based on size of Gen.6 board to Apple. After securing stable yields, then it is going to supply minimum of 45,000 sheets to maximum of 60,000 sheets per month. Because flexible OLEDs that are produced from Gen 4.5 (E3) Line in Paju do not have any experience in 6th Generation, LG Display is planning to start small and gradually expand its size. From 1 sheet of Gen. 6 glass substrate, 288 5-inch cellphone panels can be produced. If LG Display increases production capability up to 60,000 sheets in the future, it will be able to mass-produce 200 million 5-inch OLED panels per year.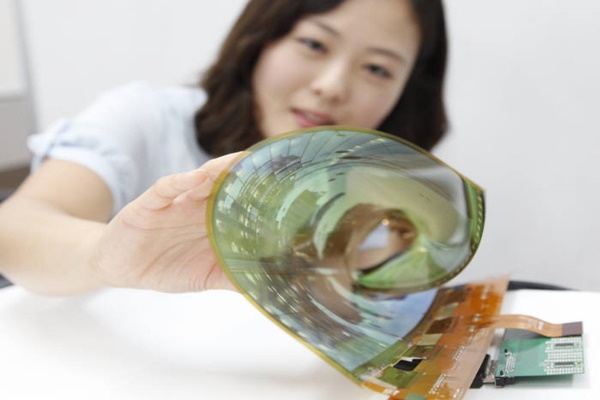 It is predicted that Samsung Display will be allotted with 30% more supplies than LG Display because it already has systems that can mass-produce Smartphone OLEDs right away. It is currently discussing with Apple about supplying 90,000 sheets per month for 2 to 3 years.

However negotiation between Samsung and Apple is not going too smoothly. It is heard that both businesses' stances are considerably tense on unit cost of products, technical cooperation, advance investments, and others. Because unit cost that Apple is requesting is excessively low while level of technical cooperation is high, there can be a chance where somehow Samsung's major know-hows can flow into Apple.

It seems that Apple is going to pay LG Display and Samsung Display part of investments for their facilities because they can secure stable supplies. On the other hand, panel manufacturers are feeling burdened because they cannot control anything if stocks from production lines increase or operation rate decreases.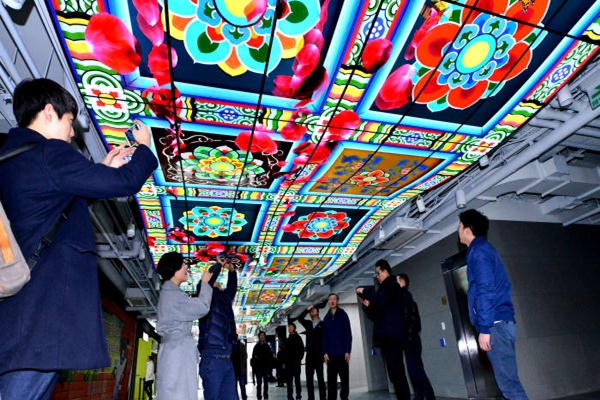 Low unit cost is also another problem. Samsung Display was able to collect considerable amount of operating profit as it was supplying Smartphone OLEDs to China. Smartphone OLED is a major profitable product that has higher profit rate than LCD. However as Apple is requesting one-digit percent margin, negotiation is not progressing too smoothly.

Apple's unique culture of participating in product development to production closely is another obstacle. Samsung Display is worried about its competitors learning about know-how of production of flexible OLED if it supplies OLEDs to Apple.

Industries are estimating that about $12.8 billion (15 trillion KRW) is needed for facilities when they calculated amount of supplies that will be supplied from both businesses for 2 to 3 years. Although Samsung Display's investment plan is still unclear and both businesses have yet to make official contracts with Apple, it is estimated that 200,000 panels based on 6th generation are needed per month considering yearly output of iPhones.

Chinese and Japanese panel businesses are struggling to make contracts with Apple about supplying their panels. Predictions that Japan Display (JDI) and Taiwan's Foxconn will win remaining supplies are dominant. China Star Optoelectronics Technology (CSOT), BOE and others are also highly interested in participating in this business.

"Although Samsung Display and LG Display are planning to start supply their OLEDs to Apple starting from 2018, they can start supplying OLEDs as early as 2017." said a person from this industry. "Although Apple is requesting large amount of supplies from the start, they are carefully going over size of investments for facilities because panel manufacturers can be financially burdened since there will be more supplies than demands in the future."

Staff Reporter Bae, Okjin | withok@etnews.com