Trend of 'Fast IT' Becomes Stronger
A hidden winner from Hi-mart's Mobile Device Battle was Chinese Smartwatches. Although they only cost about a whole roasted chicken, they snatched consumers' hearts with all-around functions. It is predicted that trend of 'Fast IT' that throws away cheap products when they are broken will become stronger.

Lotte Hi-mart (Hi-mart) announced that amount of sales from 2nd Mobile Device Battle, which had taken place for 11 days from the 18th to the 28th, was 35% higher than same period of time from last year. It was a similar amount as 1st Mobile Device Battle that had taken place in July except that 1st Mobile Device Battle was for all products while 2nd Mobile Device Battle was only for mobile devices. Considering the fact that results were similar while 2nd Mobile Device Battle had considerably lesser visitors, Lotte Hi-mart believes that actual impact is a lot bigger.

A product that caught many eyes from 2nd Mobile Device Battle was Chinese Smart watch 'MiFree M1'. This product, which was first sold through South Korean offline stores, had received tremendous amount of popularity during this even that it took 60% of all Smartwatches' sales volume. Some consumers could not buy it because there was no more stock, and some people even called it 'Hi-watch (Hi-mart + watch)'.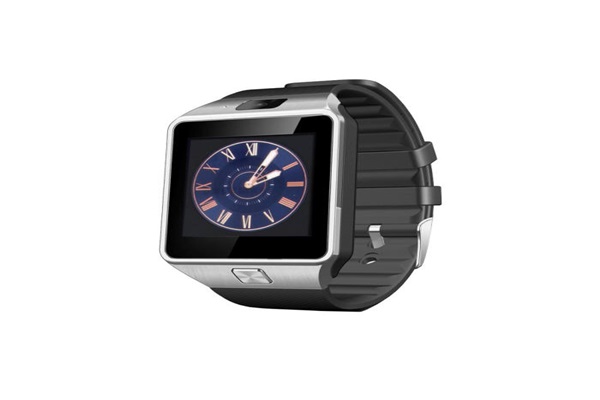 This product was made by Huixinkeji that has its headquarter in Shenzhen that is the center of Chinese manufacturers. It is an unfamiliar name in South Korea. Its selling price is only $17.02 (19,900 KRW) in South Korea, and it is an amount that can buy slightly expensive roasted chicken.

Just because it is inexpensive, it does not mean that it also has cheap functions. M1 can make a call if it is connected to a Smartphone and Bluetooth. Not only it can check phonebooks and verify messages, it also supports music play, camera, measurement of exercise, calculator, and voice recording functions. It has most of necessary functions that Smartwatches have.

It can be seen that success behind M1 is connected to 'Fast IT' trend that is currently happening in IT industries. Fast IT comes from 'Fast Fashion', which is a form of supplying latest design clothes fast and cheap. ZARA and UNIQLO are the major ones. Consumers do not have to feel any burdens when they dislike or become tired of clothes because they are really cheap. This 'Fast' trend that has started with fashion in middle of 2000s expanded towards IT in early 2014, and global trend was developed by Xiaomi. A generation of buying a new IT device after getting tired of older and cheap IT devices has come. It can also be seen as a polarization phenomena of mobile markets.

"I only need message notification and recording functions from M1." said a netizen who bought M1. "Although rest of functions are not that great, its cheap price covers them up."

"It can be an alternative for people who look for products with good performance compared to price." said a person from Lotte Hi-mart. "Because we saw how experimental products had received positive responses, we are going to continuously increase number of products with good performance compared to price."

Fast IT = a word that combines Fast and IT. It comes from 'Fast Fashion'. Just like how Fast Fashion indicates a person changing cheap and latest clothes after wearing them for short period of time, Fast IT indicates a trend that often changes cheap IT devices. Xiaomi is the major business that follows this trend.

Staff Reporter Kim, Yongjoo | kyj@etnews.com