Samsung Electronics and SK Hynix are set to start mass-production of 1X-nano (18-nanometer) process D-RAM in 2016. Their plans are to decrease production cost with modified process and secure profitability. It is predicted that prices of D-RAM will continue to fall in 2016, and there is even a prediction where Micron is on the verge of making loss after failing to modify its processes.

According to industries on the 27th, Samsung Electronics, SK Hynix, and Micron are focusing their capabilities on developing and mass-producing 1X-nano D-RAM. Samsung Electronics, which is the most quick to modify its processes, had finished developing 1X-nano D-RAM and is verifying its ability to be mass-produced. It is predicted that Samsung Electronics will start mass-production in 1st quarter of 2016 at the earliest and 2nd quarter of 2016 at the latest.

For the first time in the world, Samsung Electronics has started mass-production of 20-nano D-RAM in March of 2014. Although prices of D-RAM has continued to decrease throughout 2015, Samsung Electronics was able to increase its market shares and size of profit by modifying its processes and reducing production cost.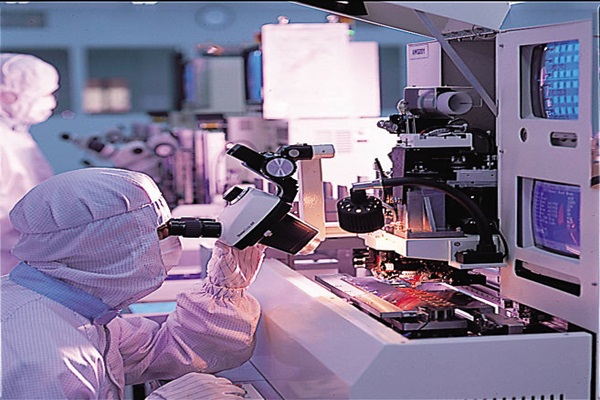 It is predicted that SK Hynix will once again break all-time sales and all-time operating profit records this year after it broke them last year. However its operating profit ratio will decrease slightly compared to last year because mass-production of 20-nano D-RAM somewhat has become stagnant. SK Hynix is planning to increase size of mass-production of 20-nano D-RAM in 2016 and quickly chase after Samsung Electronics in 1X-nano process. It is heard that it will try to finish developing 1X-nano process sometime in first half of 2016 and start mass-production by end of 2016.

Micron is also focusing its capabilities in finish developing and mass-producing 1X-nano D-RAM. "Our goals in 2016 are to successfully increase output of 20-nano D-RAM and start producing 1X-nano D-RAM." said CEO Mark Durcan of Micron.

Micron is however going through difficult times. Looking at performance of 2016 fiscal year 1st quarter (2015 September to November) that was announced on the 22nd (U.S. time), net profit of Micron has decreased sharply to $249 million ($0.24 per stock), which is 37.5% lower than previous quarter. It also suggested pessimistic predictions that it can make deficit in next quarter.

Experts believe that Micron's D-RAM process has fallen back 1 to 2 generations compared to Samsung Electronics and SK Hynix. Actually it is estimated that size of Die of Micron's 20-nano D-RAM is bigger compared to 20-nano D-RAMs of Samsung Electronics and SK Hynix. Strictly speaking, Micron's 20-nano D-RAM is on a similar level as of South Korean businesses' 25-nano D-RAM.

"As it is predicted that prices of D-RAMs will continue to fall, major businesses are more actively changing their processes than any other times." said a person associated with this industry. "If businesses fail to change their processes next year, they will go through extremely tough times in 2017."

According to market research company called D-RAM Exchange, contract price of major D-RAM (DDR3 4GB) in end of November was $1.72, which is a value that is 49.1% lower than the price from the 30th of January. Industries warned that if price of major D-RAMs fall under 1 dollar, profit ratio for D-RAM industries can be changed to negative.

Staff Reporter Han, Juyeop | powerusr@etnews.com