Samsung Electronics' Foundry Business Becomes World-Class
Samsung Electronics secured AMD as its toll manufacturing (foundry) customer for semiconductor chip and will produce AMD's next graphic processing unit (GPU) chip starting from New Year. After securing AMD as its customer along with Apple and Qualcomm, Samsung Electronics' project on making its foundry world-class has become faster. AMD is a business that had controlled over PC CPU markets along with Intel and it is also the number 2 business in GPU market after NVIDIA.

According to industries on the 21st, Samsung Electronics' System LSI Foundry Business Department will start mass-producing AMD's new GPU 'Greenland (development code name)' along with Global Foundry (GF) starting from 2nd quarter of 2016. Greenland will be produced from Gen. 2 14-nano FinFET LPP (Low Power Plus) processing and its electricity efficiency per watt is 2 times higher compared to 28-nano GPU (code name: Fiji) that is currently being sold in markets. Proportion of production supplies is very fluid as AMD will regulate proportion between 2 businesses according to many conditions such as yield and others.

AMD had been asking TSMC from Taiwan to be in charge of GPU production but it decided to cut contract with TSMC with 28-nano being the last production after issues with yield and instable supplies had continued. Its alternatives were Samsung Electronics and GF. AMD, Samsung Electronics, and GF had finalized on such decision when Samsung Electronics and GF were signing on contracts on common license for 14-nano processing last year, Afterwards AMD decided to pass over 20-nano processing and go straight to 14-nano processing.

"Because Samsung Electronics and GF have same IP for 14-nano processing, chips that are designed by AMD will all be produced at both factories." said a person who is familiar with this industry. "If products are produced from both factories, AMD won't have to worry about a problem regarding lack of supplies."

After starting production of Greenland, AMD will put out its new CPU 'Zen' right after. This product is also produced from 14-nano LPP processing and will be produced by Samsung Electronics and GF just like GPU.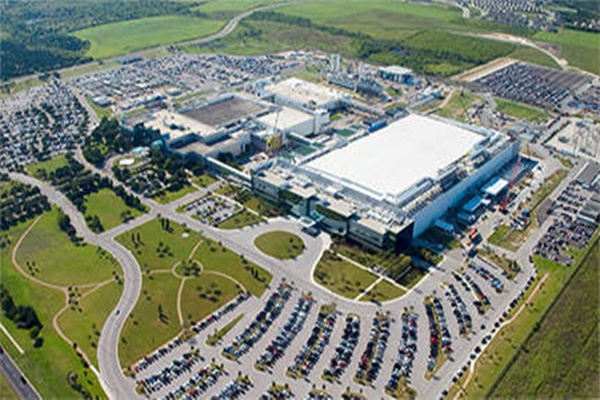 Sales from toll manufacturing for AMD will be regularized starting from 3rd quarter of 2016. It is expected that considerable amount of sales will be made as AMD's yearly sales in 2014 were $5.56 billion (about 6.4 trillion KRW).

It is heard that Samsung Electronics' Foundry Business Department is very encouraged after it took over customers from TSMC, which is Samsung Electronics' biggest competitor, one after the other. It is very meaningful that Samsung Electronics was able to expand its foundry products that were limited to mobile products to GPU and CPU for PCs. Foundry Business Department evaluated 14-nano FinFET processing as huge success. It brought back most of supplies of Apple's application processor (AP) from TSMC and has taken charge of producing Qualcomm's Snapdragon 820 AP. After succeeding in making surplus in 2nd quarter, System LSI Business Department increased amount of surplus in 3rd quarter. It is expected that its performance will increase even more in 4th quarter due to production of Qualcomm's chips and others.

Director Shim Sang-pil of Austin Semiconductor Corporate (General Executive of System LSI Manufacturing Center) was awarded for proud Samsung Person for 2015 and was promoted to executive director 2 years early because he received credits for commercialization of 14-nano FinFET processing foundry. VP Michael Raiford, who is in charge of technologies, of Samsung Electronics Austin Semiconductor Corporate was also promoted to director because he received credits for mass-producing 14-nano System LSI products at the right time.

Samsung Electronics will speed up process of development of 10-nano processing that will be regularized in 2017. It will make an announcement of its thesis based on successful development of S-RAM that will be loaded into 10-Nano Logic at ISSCC Society that will be held in January of 2016 and do early promotion about it.

Regarding how Samsung Electronics was able to attract AMD as its customer, a person who is familiar with Samsung Electronics said that Samsung Electronics cannot talk about any details regarding its customers.

Staff Reporter Han, Juyeop | powerusr@etnews.com