Asks for More Supplies from Parts Industries
Samsung Electronics will apply OIS (Optical Image Stabilization) function to its inexpensive Smartphones and will also increase number of inexpensive models with Samsung Pay. It will introduce technologies and servies that it has been applying to expensive Smartphones to its mid-priced phones, and this can increase sales for major parts industries.

According to industries on the 8th, Samsung Electronics decided to apply OIS function as basic specification for next year's new products after it already decided to introduce Samsung Pay to mid-priced Smartphones. Samsung Electronics requested more supplies form parts industries.

OIS is a function that helps one to take a picture without shake in places where there is lack of light such as dark indoors. Until now Samsung Electronics has applied OIS function to only expensive Smartphones and camera modules with 16 million pixels. But now it decided to apply it to modules with 13 million pixels also.

Parts industries will need to combine OIS function to recent camera modules, and there has to be a technology that combines camera lenses, automatic focus actuator (AFA) and OIS. It is known that Samsung Electro-mechanics Co., Ltd., MCnex and Sahwa Electronics Co., Ltd. have developed OIS combined modules according to Samsung Electronics' strategy on next products.

It is known that Samsung Electronics will first choose modules developed by Samsung Electro-mechanics Co., Ltd. for initial supply of next inexpensive Smartphone 'Galaxy A' series, and it will increase number of partners as it increase shipment.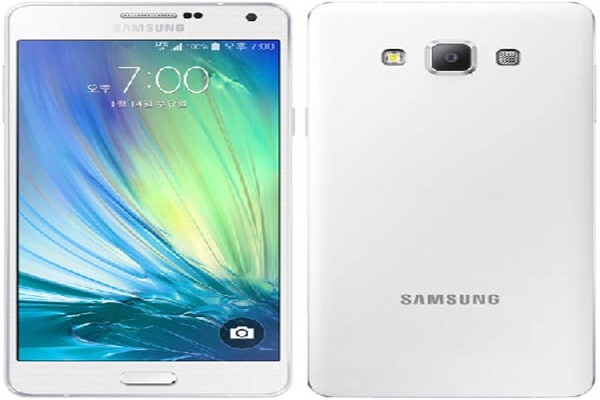 "It is meaningful that Samsung Electronics has applied OIS function, which was only applied for current premium products, to mid-priced phones." said a person from camera module industry. "This can be an opportunity for preceding businesses that finish development to expand their businesses since OIS combined module is a high-class parts that only small number of businesses can mass-produce."

Samsung Electronics also expanded its mobile payment service 'Samsung Pay' to inexpensive Smartphones. Although Samsung Pay was only applied to premium phones such as Galaxy Note 5, Galaxy S6 and others until now, Samsung Electronics recently started applying Samsung Pay to mid-class Smartphones such as A5, A7 and others.

Samsung Pay module that is applied to mid-priced Smartphones is newly developed. It only has NFC and MST unlike a current module that has NFC, MST and wireless charging function. It is heard that Samsung Electro-mechanics Co., Ltd., Ammotec and Hansol Technics are preparing for mass-production.

"This is the first time when Samsung Electronics is applying Samsung Pay or OIS to mid-priced phones and this will create new demands in parts industries." said Park Ki-bum who is a researcher from BNK Securities Co., Ltd. "Although unit cost of parts that will go into mid-priced phones might decrease little bit, sales for parts supplies will increase since market itself will expand."

Samsung Electronics sells 400 million Smartphones per year. Excluding premium phones and really cheap phones, it is estimated that about 100 million inexpensive phones will have Samsung Pay and OIS camera module.

Staff Reporter Song, Junyoung | songjy@etnews.com & Staff Reporter Yun, Kunil | benyun@etnews.com