LG Electronics is putting on full metal case on its next strategic Smartphone 'G5' that will be released in 1st quarter of next year. It is predicted that competition in metal case-based design innovation with Samsung Electronics and Apple will become even fiercer.

According to industries on the 16th, it is confirmed that LG Electronics has decided to apply metal case on 'G5 (tentative name)', which is a next model of strategic smartphone G4.

Unlike V10 that was recently released, full metal cases are applied on new Smartphones. Full metal indicates that entire inner and outer appearances that correspond to Smartphones' frame are made out of metallic material. As Apple first applied metallic material on iPhone 6, it brought huge sensation. This is the first time when LG Electronics is applying full metal case on premium phones.

Although LG Electronics once released 'Shine' that was made out of metal in 2006, it avoided using metallic material on premium Smartphones. Even its V10, which claims to be a premium phone, used metal for its edges and its back side used silicon material. G4 that was released before V10 used leather material.

It can be seen that a reason why LG Electronics is suddenly introducing metal cases is because it could not avoid market trends anymore. Although LG Electronics had been very active in using material other than metal as its strategy to differentiate design, it did not bring much differentiation.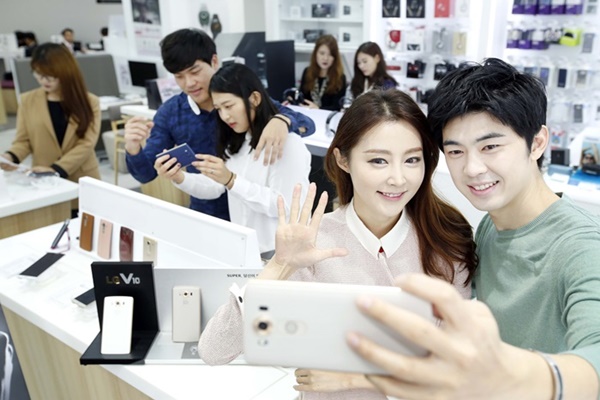 Although G4, which has 100% leather cover on its back side, tried to develop extensive marketing in terms of global marketing, it was not very successful. People actually paid more attention to its excellent camera function than its leather case. Due to this negative effect, LG Electronics' Mobile Communication (MC) Business Department that is in charge of Smartphones suffered a loss of $66.2 million (77.6 billion KRW) in 3rd quarter.

LG Electronics is looking to turn around with metallic material that consumers are familiar with. Instead of metal case products that Apple and Samsung Electronics showed already, LG Electronics is planning to differentiate itself in terms of design.

A person, whom saw LG Electronics' prototype, from this industry said that he or she definitely felt design that took a major step forward than previous Smartphones.

It is known that LG Electronics' G5 will be released in 1st quarter of next year. It is very likely that it will be released around February when Mobile World Congress (MWC), which is world's biggest mobile exhibition, takes place. Because it will be released around similar time when Samsung Electronics' next strategic phone (Galaxy S7 (tentative name) is released, head-to-head competition between the two businesses is expected.

LG Electronics is pushing to sell G5 at the same time when it is introduced. Because of this, it is heard that it already started initial production of next strategic phones in terms of securing stocks.

As LG Electronics joins metal case markets, a change in businesses that make material of finished products is also being expected. It seems that plastic businesses, which used to be popular for Smartphones' cases until now, will start to shrink, and importance of metal businesses will become very important in a very short amount of time. Because accurate processing technology, which is very complicated, is needed to make metal cases, some partners that cannot prepare such technology, can fall behind.

A person from LG Electronics said that it could not confirm any information on new products.

Staff Reporter Yun, Kunil | benyun@etnews.com& Staff Reporter Kim, Changwook | monocle@etnews.com